Art Year 3
The Year 3 children have an art studio in their enquiry learning space, as art is taught through our enquries.
We use our sketchbooks to review and revisit our artwork and skills.
Sketching
Using sketching pencils and charcoal to draw outlines, detail and shading.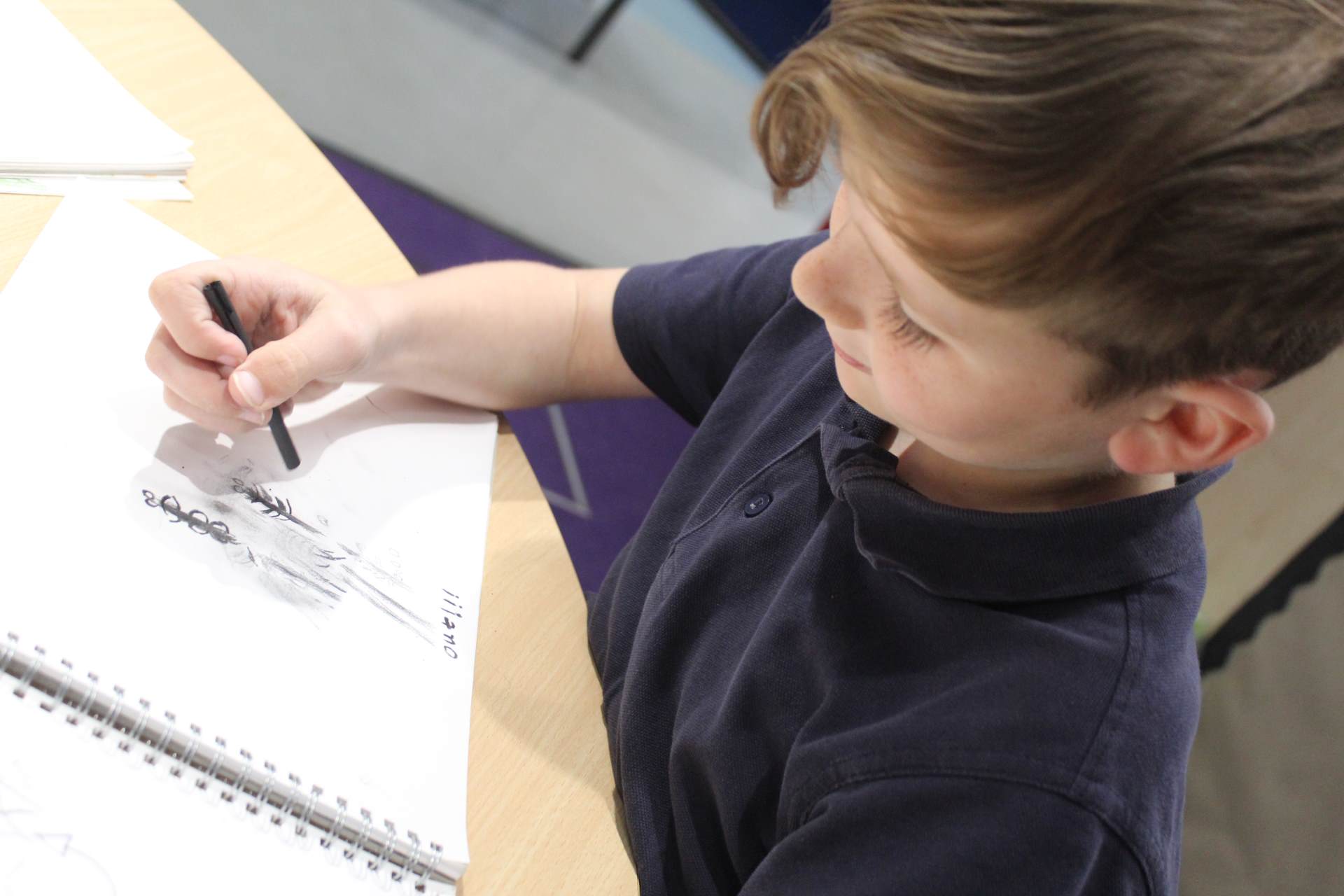 Sculptures
Using clay, cardboard and wood to design and make 'artefacts'.
Self Portraits: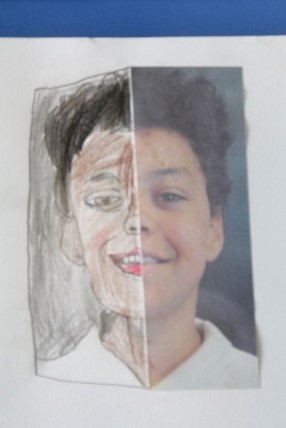 Year 3 studied the work of Georgia O'Keefe.
Skills
•Use a developed colour vocabulary.
• Experiment with different effects and textures inc. blocking in colour, washes, thickened paint etc.
•Work confidently on a range of scales e.g. thin brush on small picture etc.
Process
We began by looking at photos of fruit cut in half. We talked about all the details we could see in both the colour and texture. We sketched the fruit and used watercolours to re-create the colours, patterns and textures.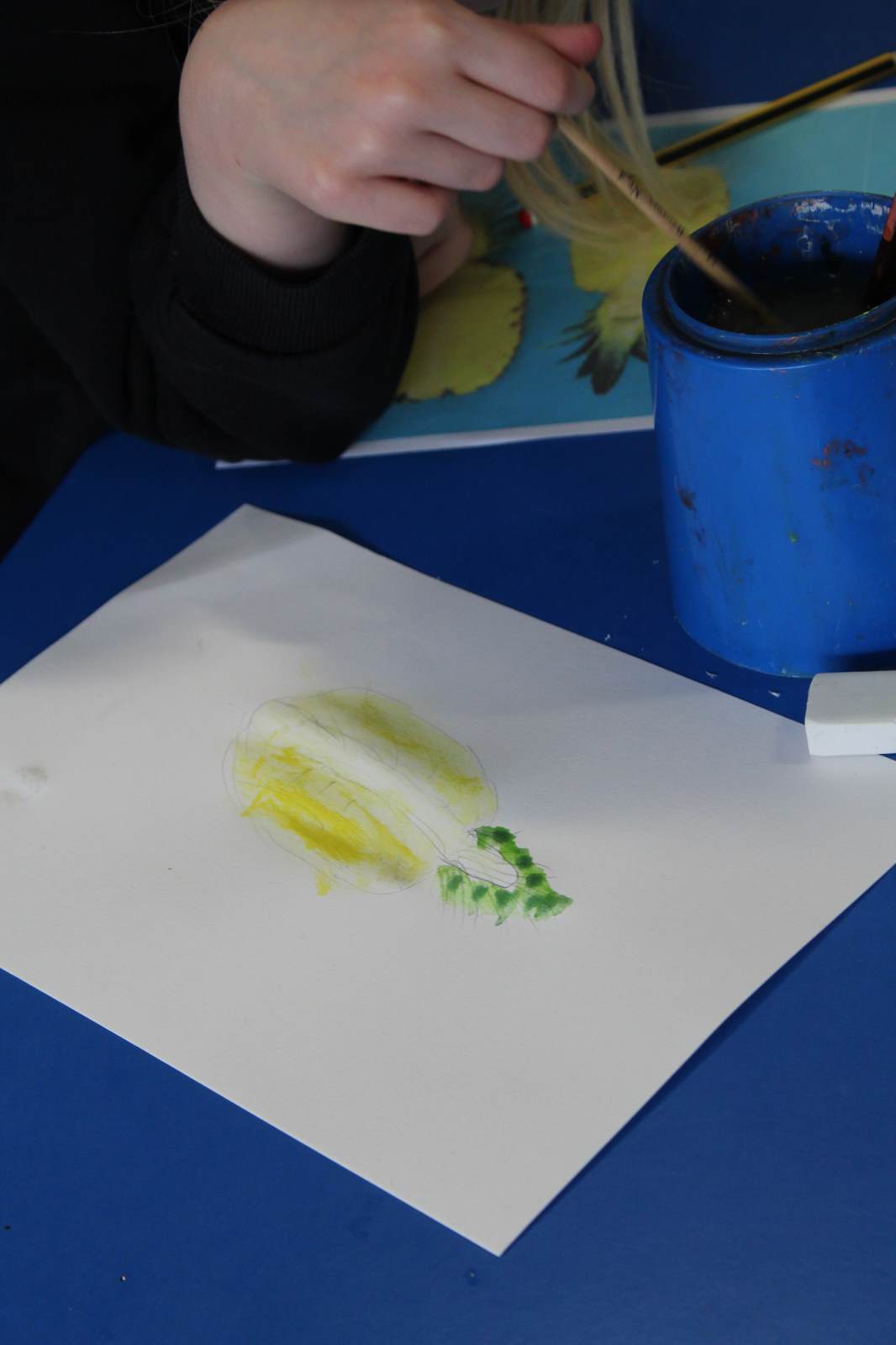 We made a viewfinder and used it to choose an area of the fruit which will become a design for our tile.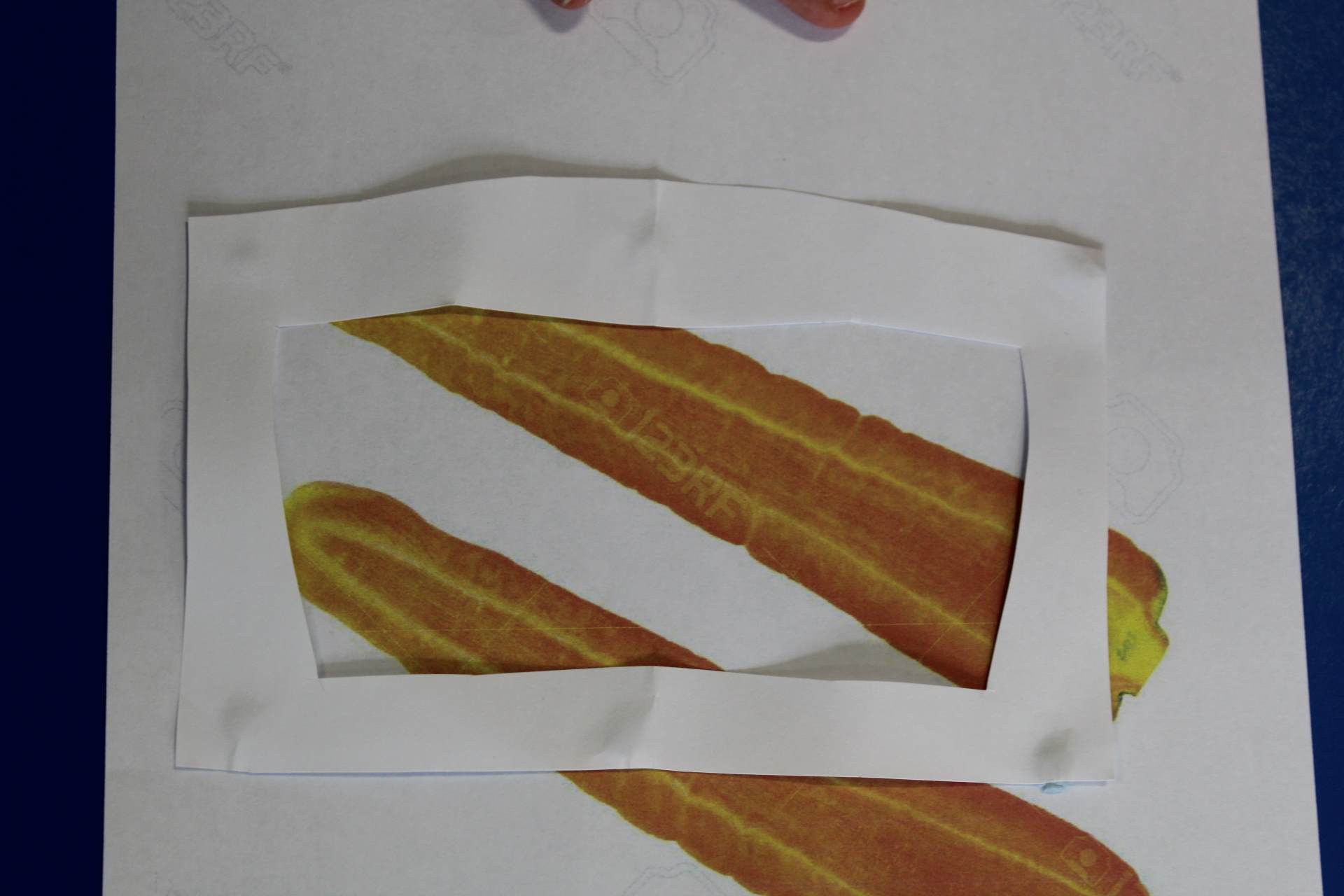 We rolled out a slab of clay, we aimed for a 1cm thickness. We used clay tools to cut a tile shape and to press in or scratch the surface to experiment with mark making. We would smooth the clay over and start again. Then we used looked closely at the area in the viewfinder and impressed lines and patterns on the tile. We added more clay to create raised areas.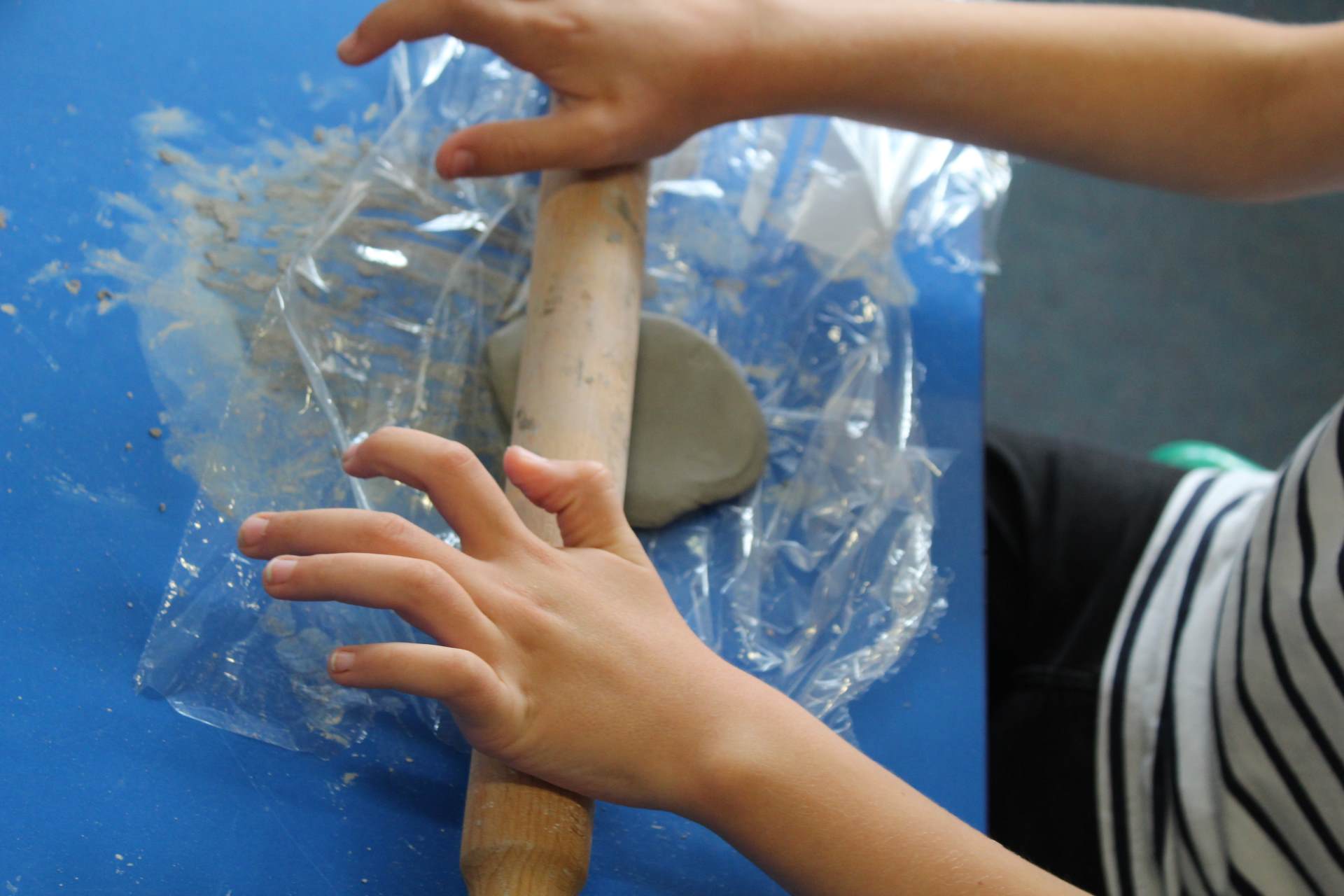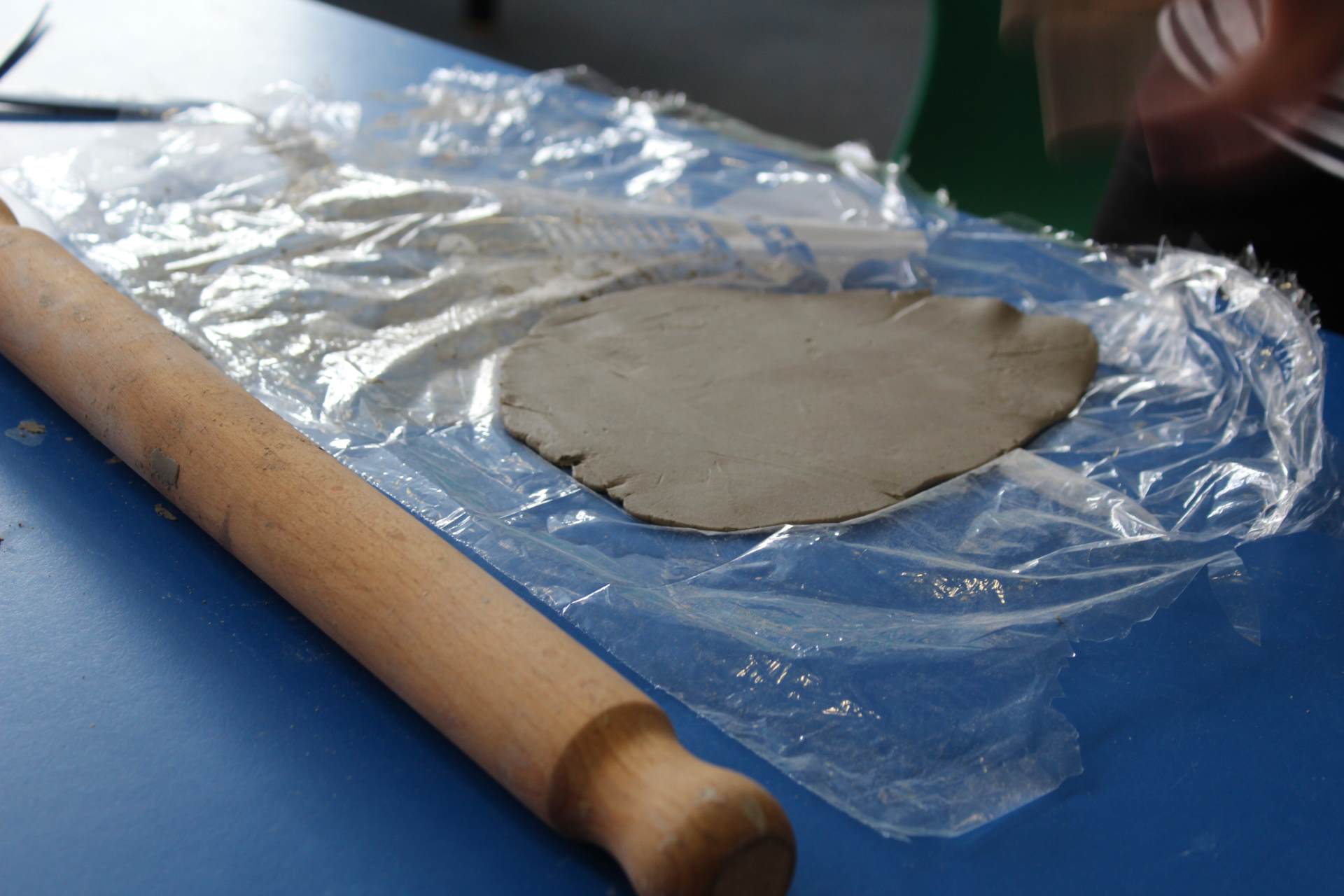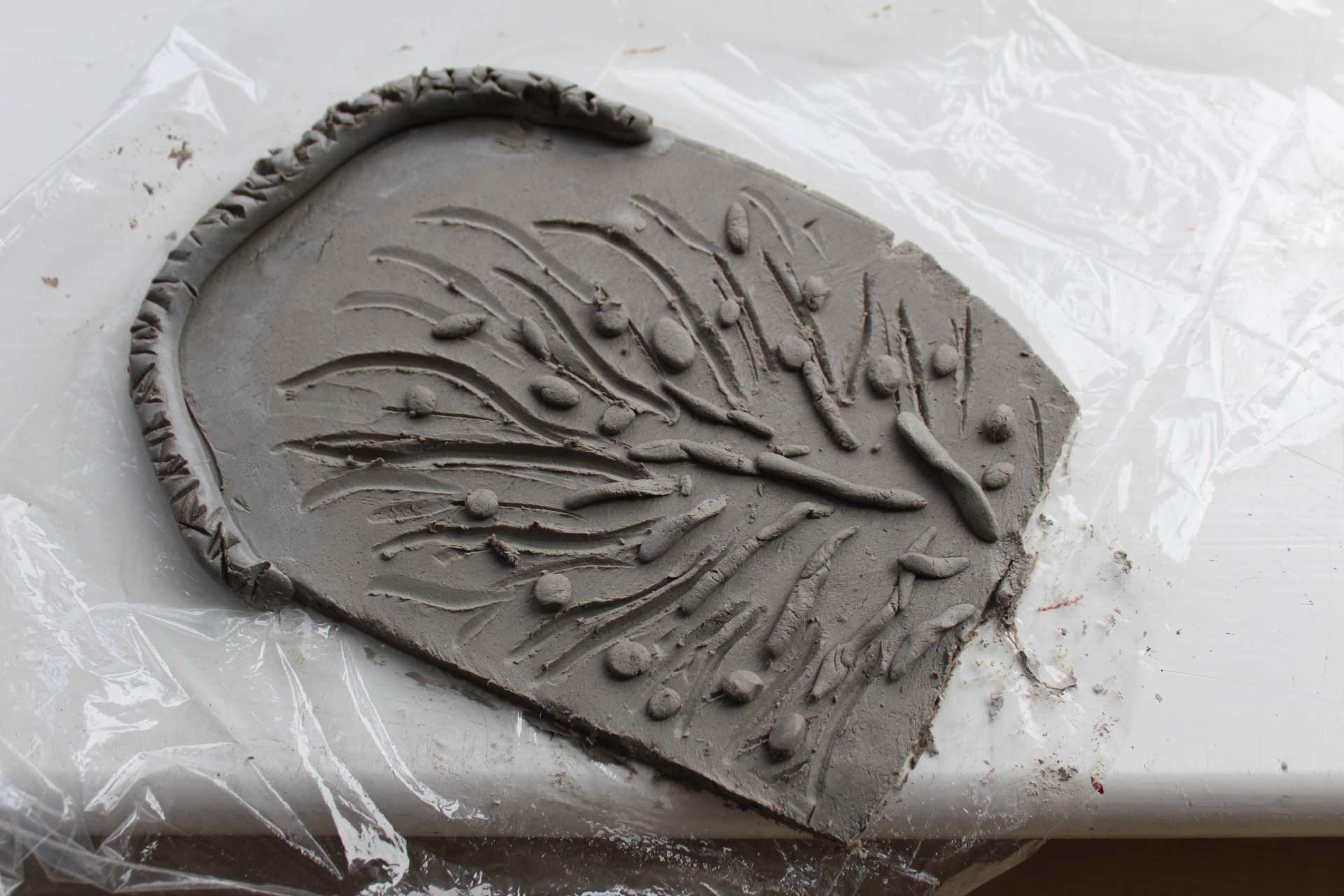 We decorated the tile with acrylic paint (encouraging colour mixing). Then we used scratch tools to add pattern and detail.