Year 2 History
2021 Census
Year 2 were inspired by the 2021 census to conduct our own to find out what is needed in our KS1 garden. This involved finding out about the History of our school first. You can find out what we did by following the link below:
Remembrance Day
Year 2 investigated Remembrance through the theme of poppies. We watched the Cbeebies film and explored why the helmet was there and how the animals sheltering under it were feeling. This made us question why so many poppies grew in the fields afterwards and discover that this is why poppies are now symbols of Remembrance.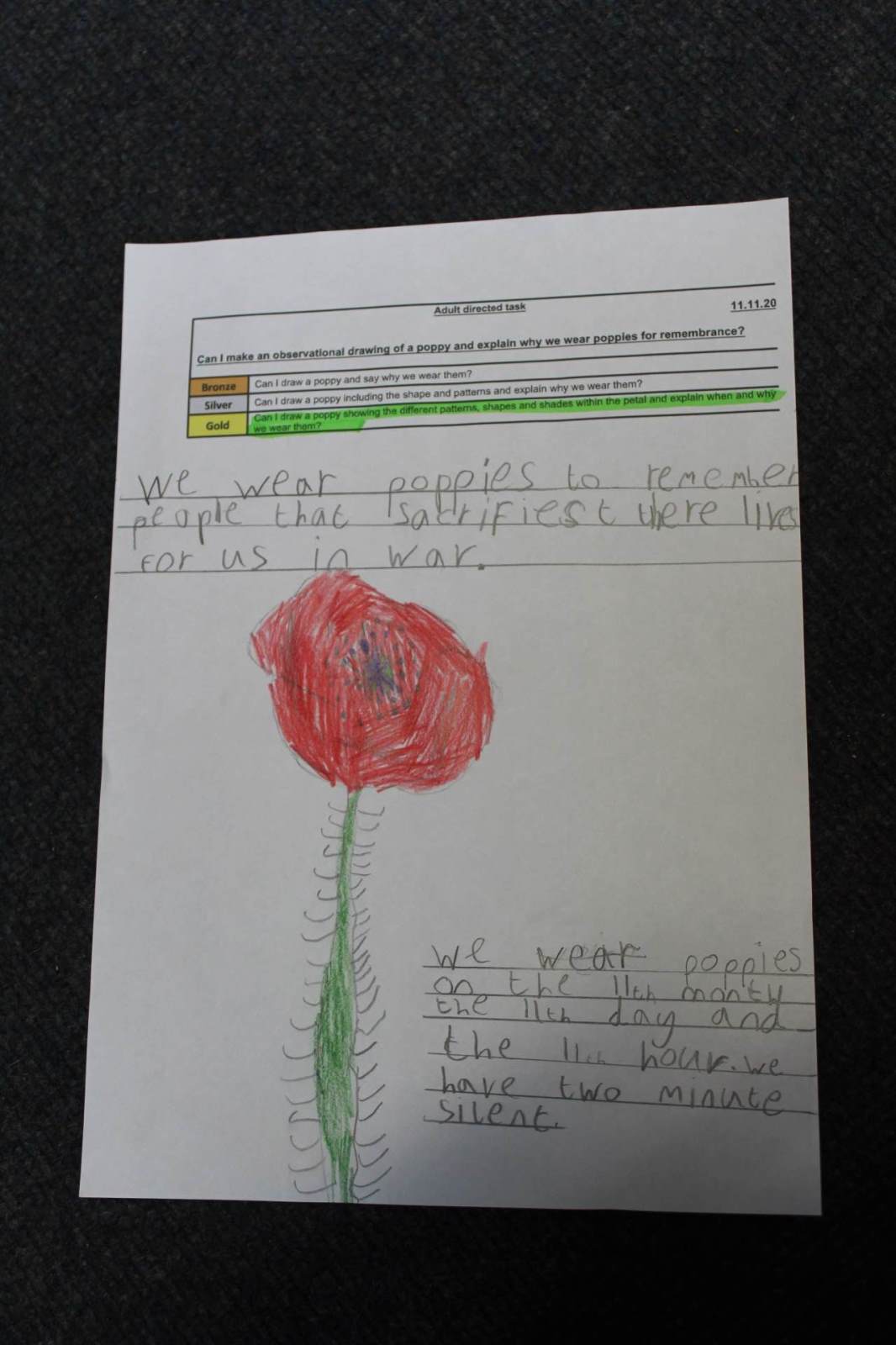 We took part in the minutes silence:
Shackleton Enquiry
In the second half of the Spring Term, Year 2 immersed themselves in an Enquiry into Earnest Shackleton. They developed their sense of chronology by using terms connected with time and placing events from the Endurance Expedition onto a time line. They used pictures, films and recounts (both first hand and second hand) of the Expedition and crew members to build knowledge and understanding of aspects of the past beyond living memory, and to recognise that there are reasons why people in the past acted as they did. We role played the Expedition and held debates and a Conscience Alley to decide whether Shackleton was right to leave 22 of the men on Elephant Island and venture to South Georgia. We then contrasted Shackleton's 1900s expedition with a modern expedition through a visit from real life explorer Adrian Hall!
Plantation Garden
As part of our Garden Enquiry, Year 2 walked to the Plantation Gardens on Earlham Road. We were fascinated by this historical Victorian garden, created in an old Chalk Quarry. After researching some of the plants found there, we did some sketching and then had a picnic. On our way back to school, we visited Chapelfield Gardens which provided an interesting, modern contrast. We also couldn't resist a play on the park!
Bure Valley Railway
We took a trip on the Bure Valley Railway to investigate steam trains. As part of this we took a main line diesel train to Wroxham before taking a ride on a steam train. This contrasting experience allowed us to fully experience the similarities and differences between the new and old technology and think about how life has changed within living memory.

Lakenham Way
Year 2 investigated Lakenham Way and its importance to the local area where we live. We were able to discover why was it originally built (as a railway line) and think about why it's purpose has changed over time. This led us to discover that Queen's Road Sainsburys is built on a former station and we emersed ourselves in the History of why this is no longer there, looking at a range of historical sources such as photos, maps and oral stories from local residents.