Year 3 History
Remembrance
Year 3 completed an enquiry into the following questions:
Where does wearing a poppy for remembrance come from?
Why do we still wear a poppy for remembrance day?
We began by discussing our understanding of Remembrance day as a class and recording these on a whole class mindmap. We then used different stimuli to find out more about Remembrance day, recording what we had learned on our mind map in a different colour. We then answered our enquiry questions,, using what we had learned.
Emily "Remembrance Day reminds you about the people who died in the war. We are lucky to have soldiers". Juhani "We remember them and wear poppies so that people know that we care about them and appreciate them."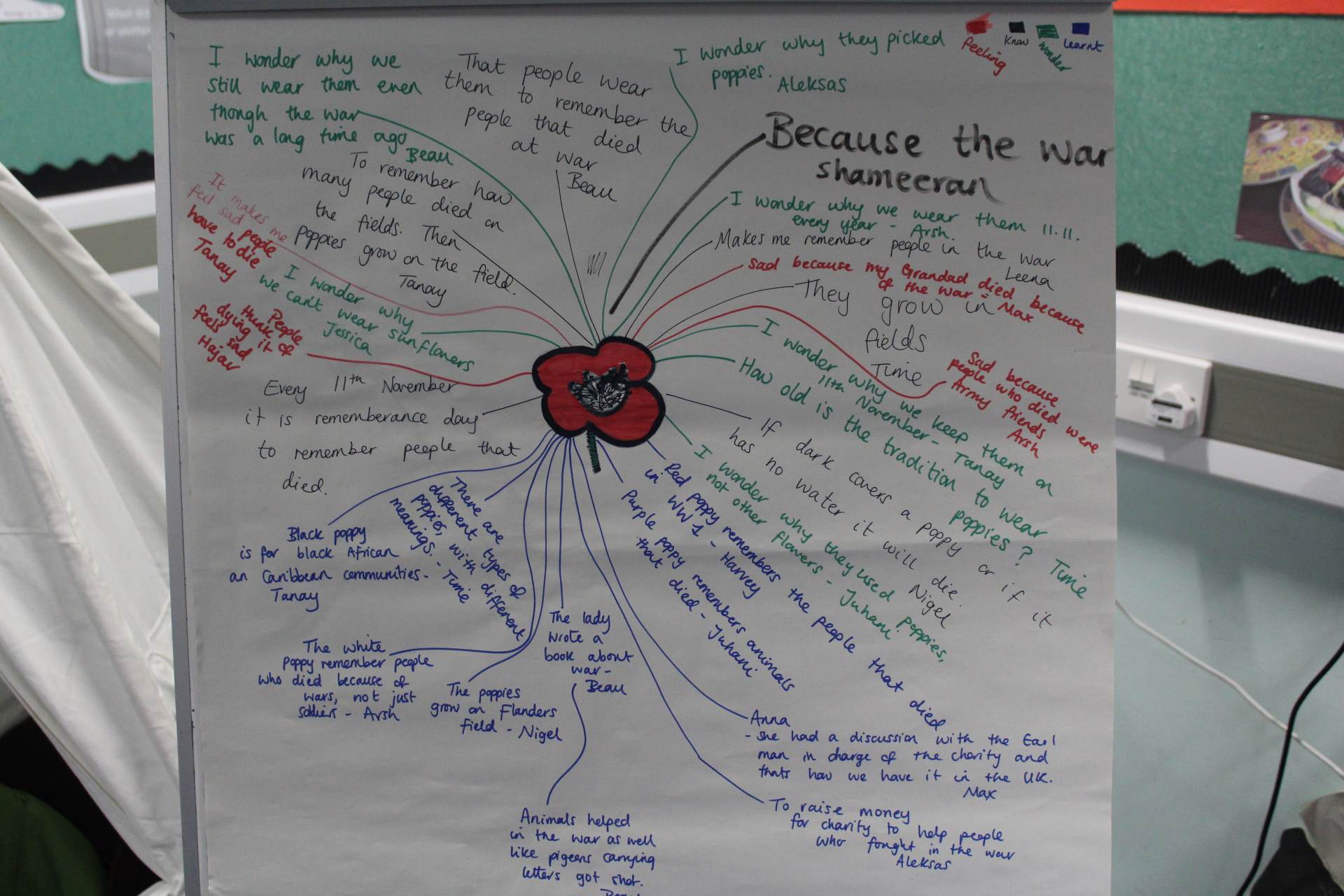 Ancient Egyptians - Norwich Castle Museum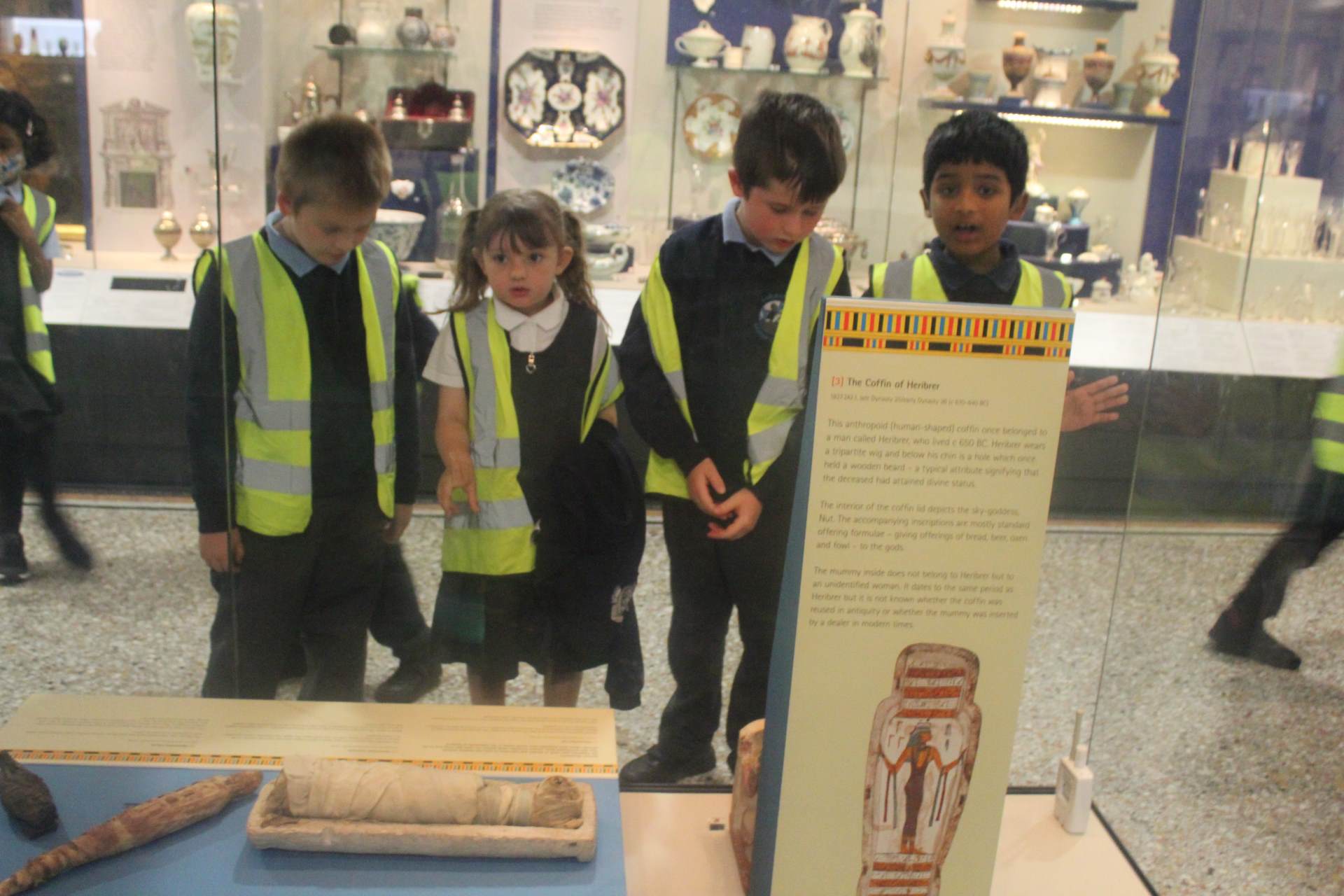 We went to the Norwich Castle Museum to find out more about the Ancient Egyptians.
During our experience day we got to:
- find out about daily life in Ancient Egyptian, learning about what food and drink they had, as well as the tools they would have used daily.
- explore Ancient Egyptian jewellery and make our own Egyptian collars.
- explore a range of real and preserved Ancient Egyptian artefacts.
- find out of the mummification process and the tools that were used.
Stone Age Experience
In Year 3, we have been learning about the Stone Age. We had a couple of very special visitors!
Memma and Twig taught us a wide range of skills in order to survive in the Stone Age; starting a fire, building flint tools/weapons, making fishing nets out of nettles, scraping animal skin for clothes/wigwams and even creating natural paint to decorate.
Remembrance and Lakenham's 100th Birthday
On the 11th November, Year 3 had a special morning celebrating the schools 100th birthday and learning more about Remembrance day. We gazed into the future and designed what Lakenham might look like in another 100 years time. The children also enjoyed creating a collaborative art piece to honour Remembrance.