Welcome to 4K!
We are delighted to welcome the new cohort of children to Year 4. It is an exciting year for learning and new experiences; we can't wait to delve right in and get started! If you would like to know what we are learning, please read the term overview on the Year 4 page.
Things to remember:
PE and Nature school is on a Tuesday. Children can come to school in their PE kits and other appropriate clothes for the weather that day (jumpers, wellies etc).
Please read each night with your child if possible with a minimum of 3 times a week.
Water bottles are to only have water. Fruit drinks and squash are permitted in lunch boxes.
Meet the Team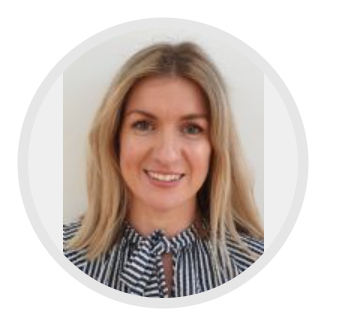 Mrs VandenBergh Mrs Day
Electricity!
As a class, making circuits in science has been a highlight! Children worked in small groups to make simple circuits. They experimented using components that create sound, movement and light. Most groups also completed the challenge of adding a switch to their circuits. Great work everyone!


Welcome Back 4K!
It has been wonderful having everyone at school again. Please remember to bring in your named water bottle each day. If you have a reading record at home, please bring it to school so I can quarantine it. We will give reading records and books out Monday and would like them returned to school on Friday to be quarantined over the weekend.
If you have any other questions, please get in touch with me either through Google Classroom or through the office.
We have been busy!
The last few weeks have been really busy in 4K! We have been learning about place value and representing number up to 10,000, reading and exploring our key text, The Journey and starting our enquiry; What is Norfolk. Children have transitioned into the full Year 4 curriculum really well and we are so proud of them. Here are a few photos to share with you some of the experiences the children have been having at school.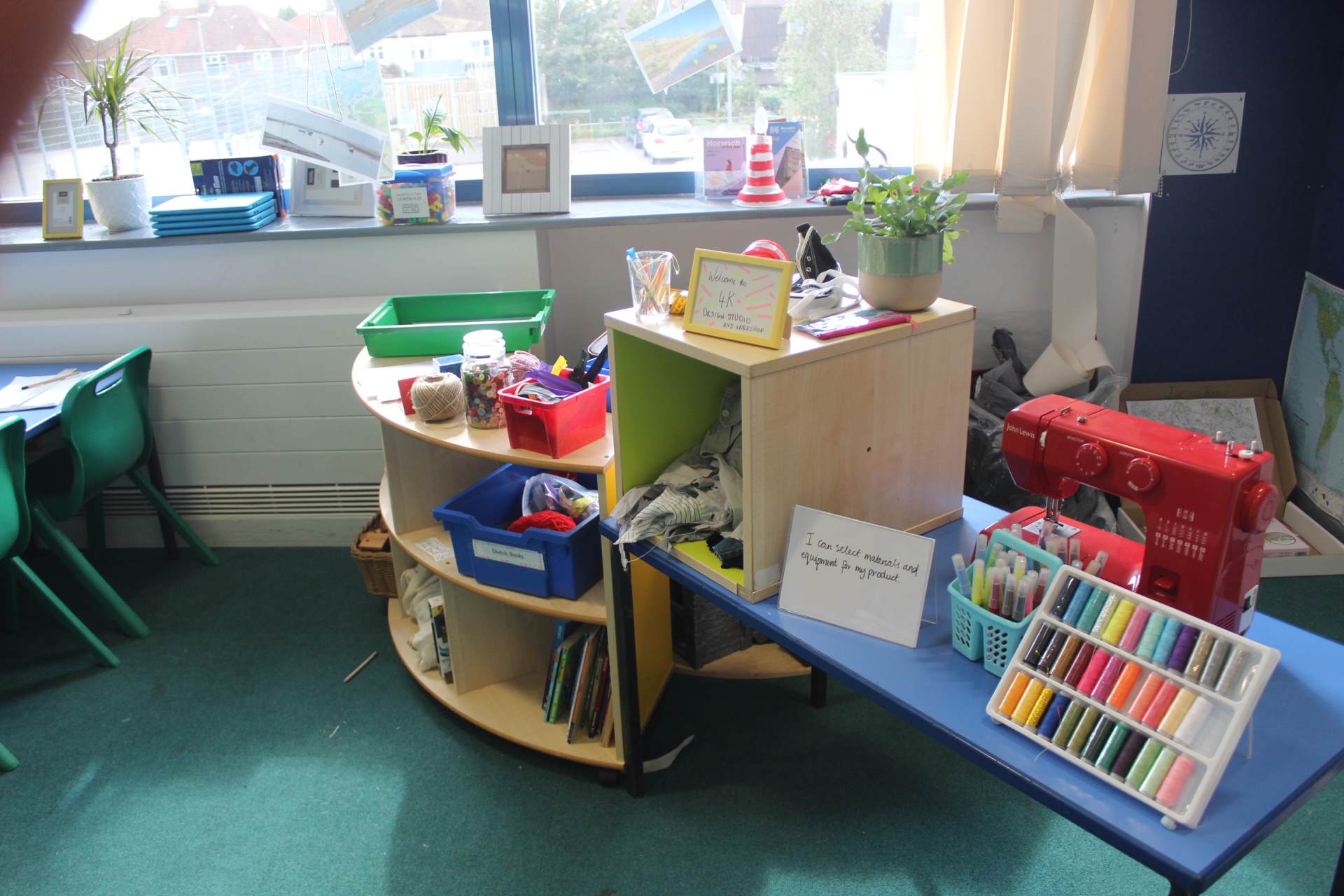 Textile area where children could come and select their materials and equipment.

We made gluten free banana pancakes and children were able to flip their own! It was an easy, delicious and healthy snack!
We have been exploring light and dark emotive language in writing and the children used paint to create a coloured timeline that represented the change of emotions.
We have been using base ten and place value counters to identify numbers up to 10,000.
4K
Welcome To 4K!
Miss Gold and Mr Gaffrey are looking forward to welcoming 4K back to school in September.
Recovery Curriculum
The first three weeks of the autumn term is dedicated to our Recovery Curriculum. Children will be taking part in a variety of activities and topics with the aim of gently re-engaging children with school life, learning and social and emotional well-being.
We will be reading the book, What Do You Do With A Problem? by Kobi Yamada to support this unit.
If you would like further information on our Recovery Curriculum, please do not hesitate to contact a member of the Year 4 team.
Timetable information for autumn 1 term.
Reading records and reading books need to be signed daily after reading. Initially, reading records will not be sent home as we need to determine reading levels.
Spring Term
Home learning.
In the possible case of the school closing, we have provided each child with a home learning pack and a set of reading books. We kindly ask that if your child is at home during term time, they complete the work set and read the books provided.
We have also set up email accounts for each child (login details have been sent out) and Google Classroom pages (email logins are needed and use this code: 24rmqud to access the 4K classroom).
We will be contacting children daily via these accounts to make sure that they are happy, healthy and safe.
A handy song to keep you healthy.
Parent Mail - Timetable Reminder
Monday: Home-School Book, Reading Record, Book, Homework, PE kit and B.O.B kit.
Tuesday: Home-School Book, Reading Record and Book.
Wednesday: Home-School Book, Reading Record, Book and Swimming Kit.
Thursday: Home-School Book, Reading Record and Book.
Friday: Home-School Book, Reading Record and Book.
The Cairngorms National Park
This half term, the children have been learning about the Scottish Highlands and in particular, the Cairngorms National Park. The children conducted research about the Grampian Mountains, mountain safety and the risks that you may face when climbing a mountain.
In our guided reading lessons, the children got to use camping equipment to create stories and to help them explain how to stay safe in the mountains.
Autumn Term
EXCITING ELECTRICITY


It seems that 4K is full of budding scientists and electricians!
It is important that we learn about electricity, because our lives depend on it so much.
We began our work by finding out how electricity is made and the fuels we use to power the generators. Many of us were shocked to hear that the fuels we have been using are running out and causing harm to our planet.
We then went on an electricity hunt around the school to find appliances that use mains electricity and batteries.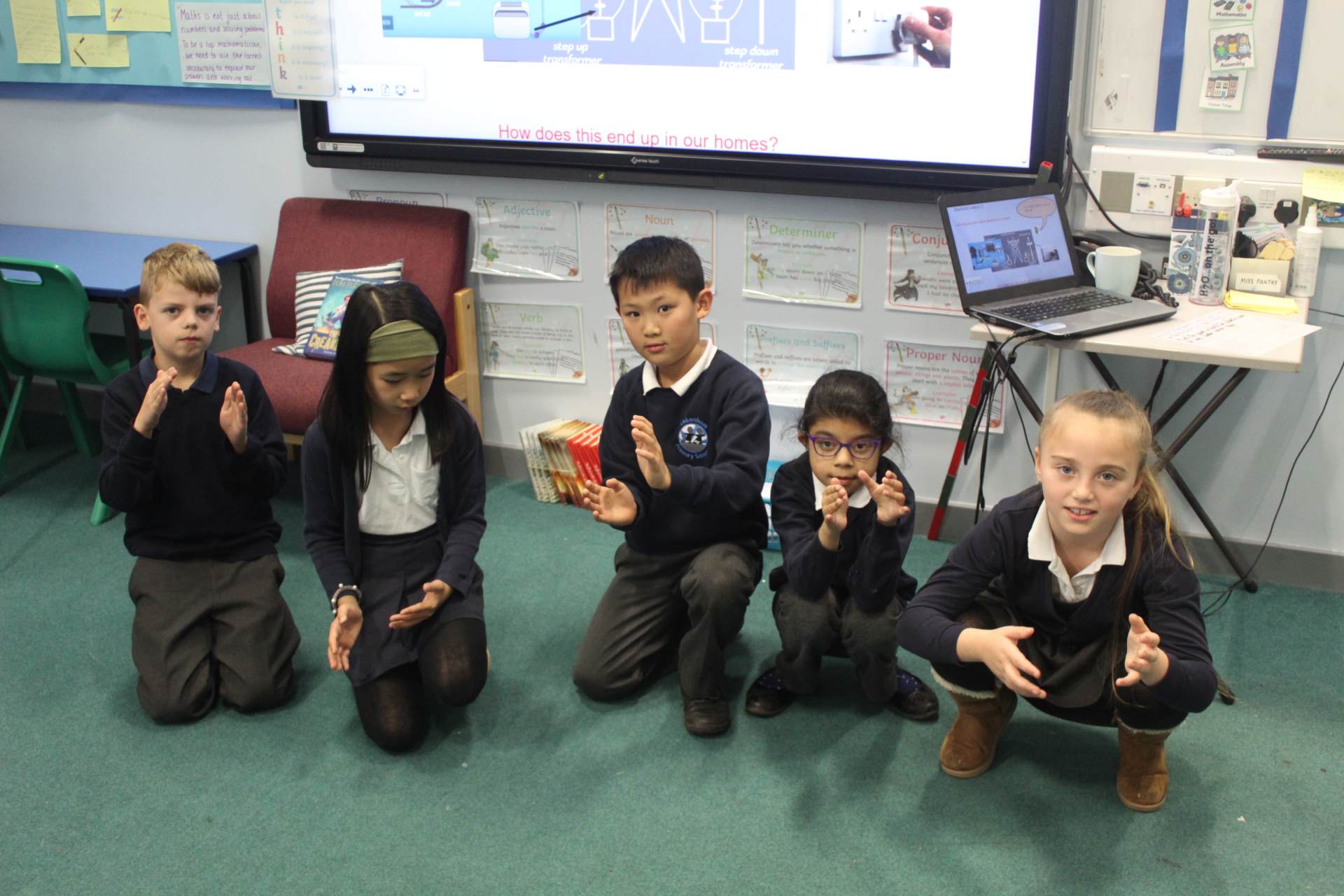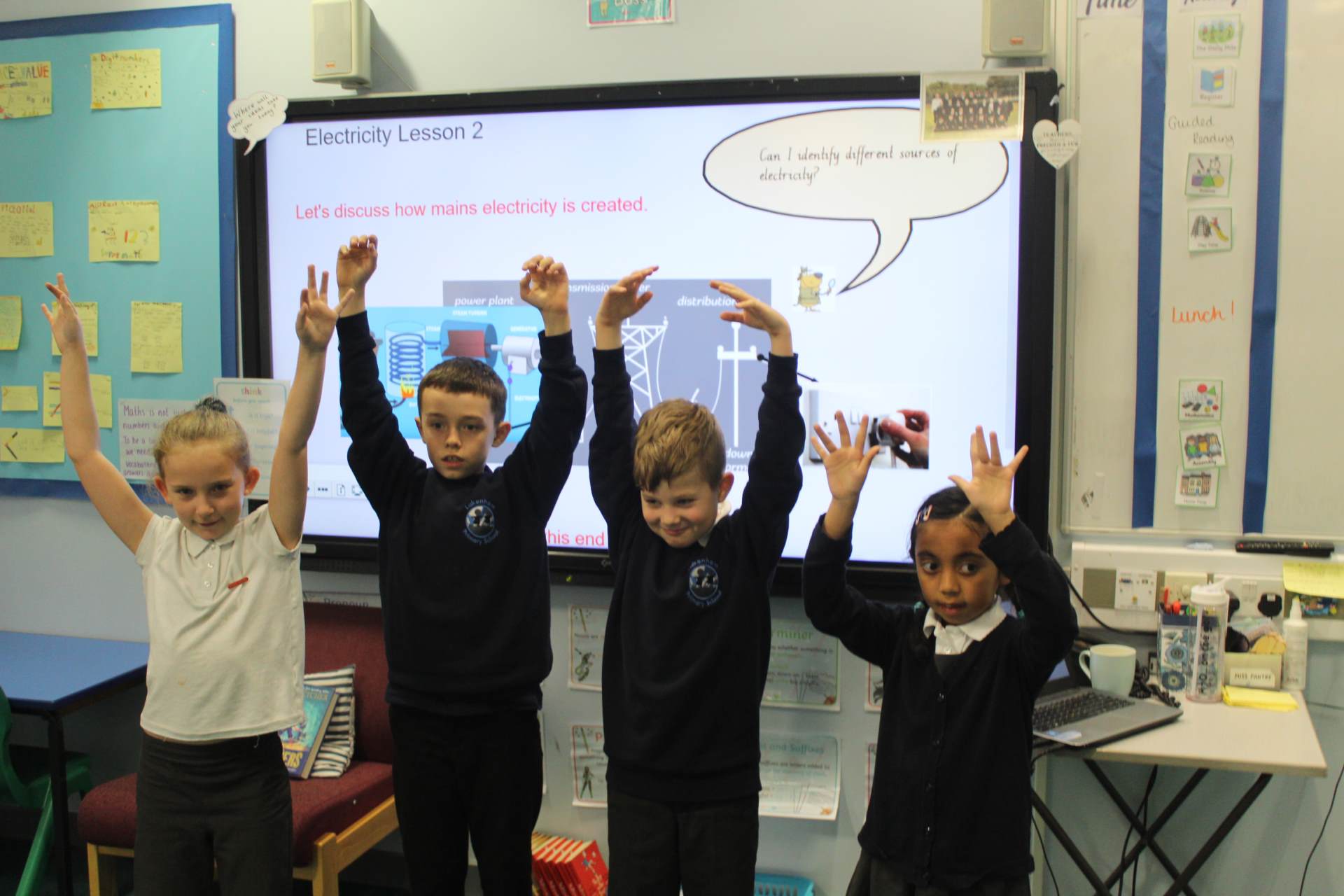 This week we are planning, carrying out and writing up our conductivity experiments. We had lots of fun creating circuits using the scientific symbols and practical equipment and cannot wait to use them again!
Back to school

Welcome back to school! I hope you all had a lovely, relaxing week at home.

On Tuesday we visited Norwich Castle Museum for 'The Romans versus The Iceni Day'. We had lots of fun exploring the arguments of whether the Romans should take taxes from the Iceni tribe, even though the Iceni tribe do not want the things that the Romans had made for them.


A special thank you to all the adults who accompanied us on the trip. Without the support of parents and carers, we would not be able provide our children with these learning experiences.
Parent Post!
School Uniform:
As the weather turns colder and wetter, please ensure that your child has suitable clothing for school.
A waterproof coat.
A jumper or cardigan (not a hooded jacket).
Waterproof shoes or a spare pair for outdoors.
A just in case kit (spare clothes for the slips, trips or rips).
Home-School books:
The Home-School books are checked every day by a member of the 4K team. Please make sure that you have signed the reading log for the previous day.
Week 5
Fight or Surrender?
We are preparing for our Romans Versus The Iceni Day at Norwich Castle Museum.
In class we have been discussing whether we would fight the Romans or surrender to them if they tried to invade our hillfort.
We used drama to act out scenarios and we used our listening skills to understand the different opinions of members of our tribe.
On Thursday we planned out our persuasive speeches and on Friday we had a go at writing them and performing them in front of members of our class.
Parent Post!
Letters have been sent home with information regarding our trip to Norwich Castle Museum on Tuesday 29th October 2019.
The cost of the trip is £8 per child and this includes a Roman Goodie Bag.
Children who receive free school meals will have a 50% discount for this trip (£4 payment).
Week 4
This week we have been writing non-chronological reports about the Romans.
We had collected research from books and the internet and used this to help us write our introductions and sections on the Roman Army and the reasons why the Romans wanted to invade Britain.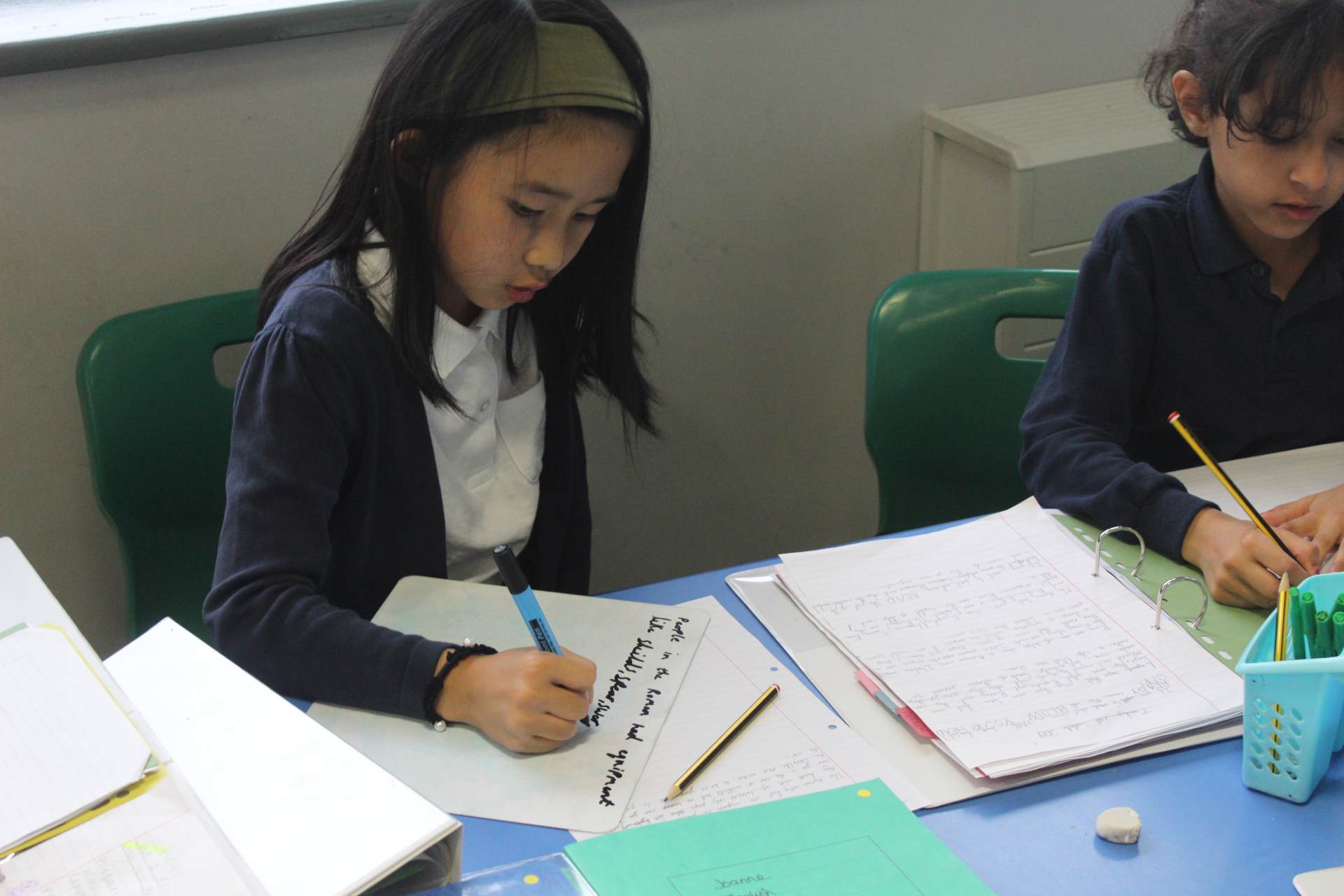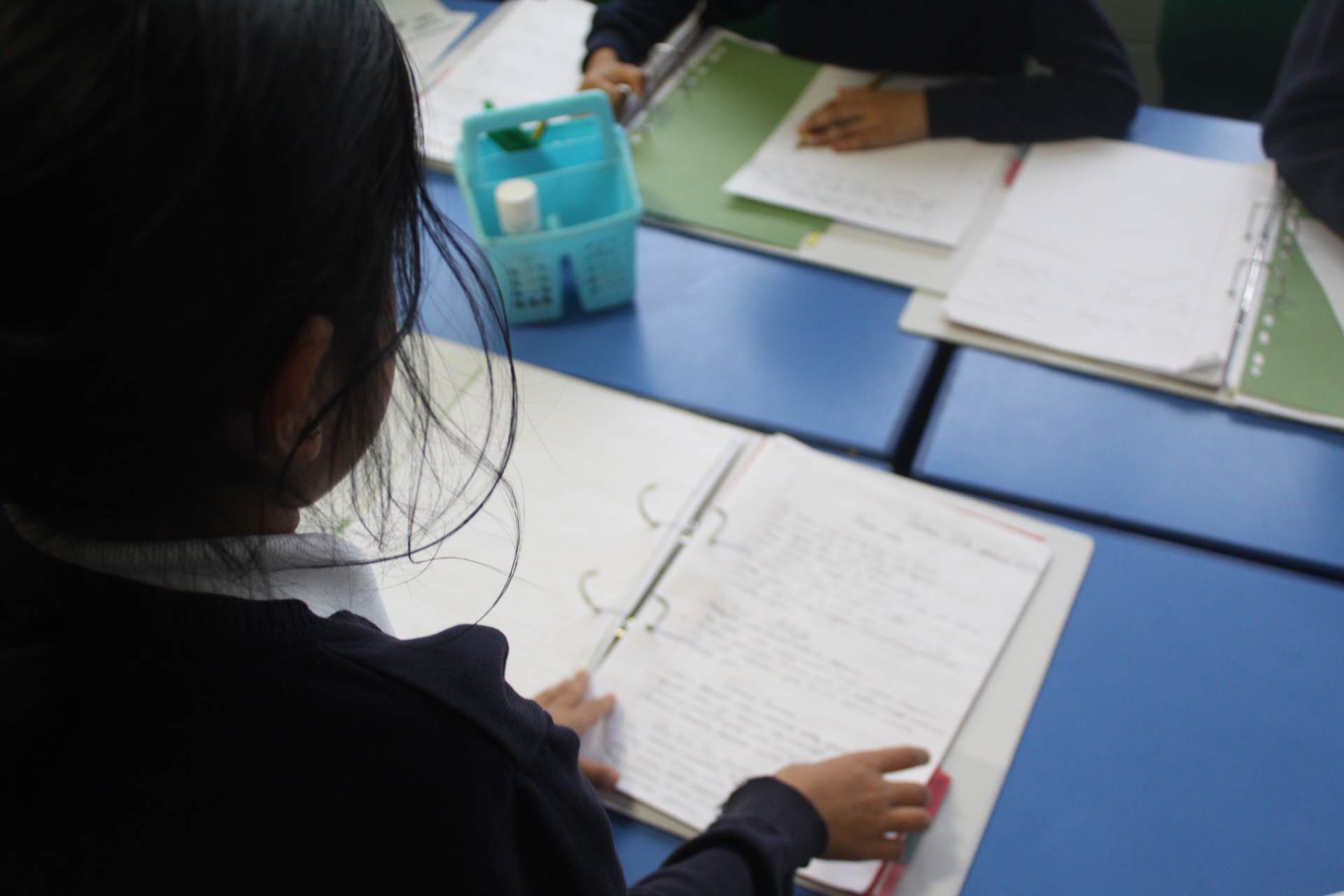 Week 3

This week we have been using our geography and art skills to create a giant map of the United Kingdom.
Miss Pantry split us into pairs and gave each pair a chunk of the United Kingdom. We had to use our tracing and sketching skills to copy out the section that was given to us.
We had spent time earlier in the week practising colouring inside the lines of a shape and using the same up and down or side to side motion to neatly fill a section with a block colour.
We all agreed to use light green for the land and light blue for the water, so that when we cut our section of the UK out, we could fit them together and they would all look neat.
Our map will be used every day in our learning and we are so proud of the hard work, effort and time that we put in to creating our map.
Welcome back! - September 2019
We have lots of wonderful learning planned for this year in 4K and we cannot wait to share it with you right here!
Each week we will be uploading some photographs, work and information about our adventures.
In the first two weeks, we have been learning our routines, exploring our new classroom and making new friends.
We have also been refreshing our brains with some place value work in Maths, simple sketching and colouring techniques in Art, recapping some key conversational phrases in French and enjoying wild play in B.O.B.
Parent Post!
Here is a quick reminder of what your child needs to being to school and when!
Monday - Book bag with signed reading log in home-school book and reading book. P.E kit. Spare waterproofs/socks/shoes for B.O.B.
Tuesday - Book bag with signed reading log in home-school book and reading book.
Wednesday - Book bag with signed reading log in home-school book and reading book. Swimming kit (costume, towel, hat and goggles are optional).
Thursday - Book bag with signed reading log in home-school book and reading book.
Friday - Book bag with signed reading log in home-school book and reading book.
As the weather is becoming colder, please make sure your child has suitable footwear, a warm coat and a jumper/cardigan!