Art Year 1
Summer Term
This term the children are combining their Art and Design Technology focus to make purposeful models and interesting pieces of art through collage and junk modelling.
As part of our Enquiry into why Norwich is a 'fine' city, the children have been investigating the connections between Norwich and dragons. Lots of the children wanted to know what a dragon really looks like and so they have been creating paintings, sculptures, sketches and collages of what they think a dragon really looks like.
The adults have been encouraging the children to think about texture, shape, size and detail to ensure that the children create an image or sculpture that can help others to understand what a dragon might look like.
Some of the children have shown a special interest in graffiti and large scale murals. We are encouraging the children to explore the artwork of Banksy and Norwich-based artist Knapple.
Spring Term
During our Spring Lock down, the children were tasked to create art from the natural materials in the world around them. The children were very adventurous with their ideas and used transient materials and other resources to create some wonderful abstract pieces.
Ar1/1.1 to use a range of materials creatively to design and make products.
As part of our New Beginning's project, the children worked with their families to begin a project using a media and stimulus that they all enjoyed.
In school, we began to think about observational drawings and how paying attention to specific details could make our drawings better. We used vocabulary banks to help us reflect and evaluate our work and we looked at Austin's Butterfly to inspire us to be resilient and persevere with our work.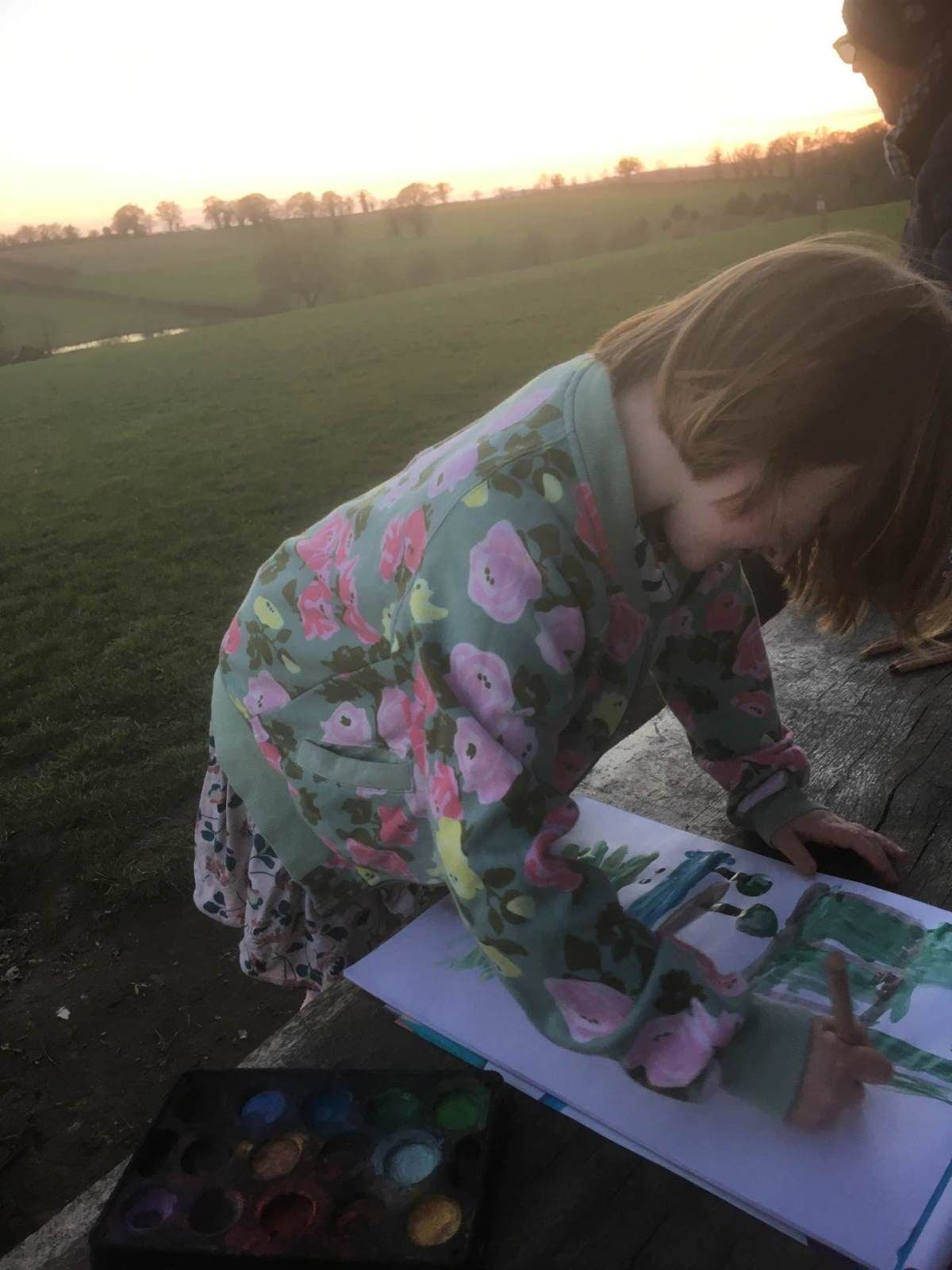 Autumn Term
As part of our water enquiry, we looked at Monet's Water Lilies paintings and made our own paintings based on this. We used watercolours, first looking at mixing the colours with water and different colours together before painting our final piece.
Ar1/1.2 to use drawing, painting and sculpture to develop and share their ideas, experiences and imagination
Ar1/1.3 to develop a wide range of art and design techniques in using colour, pattern, texture, line, shape, form and space
We have also explored transient art by Andy Goldsworthy and Clare Thompson to create a range of transient art within our continuous provision area and outside.
Ar1/1.4 about the work of a range of artists, craft makers and designers, describing the differences and similarities between different practices and disciplines, and making links to their own work.