SECTION_MENU}
5M
Creating our own Mosques!
In 5M we have been looking at Islam, especially how Muslims worship and pray. We have looked at mosques and what features they have.
We then thought about what kinds of items we could bring in from home to recreate our own model mosques.
We have used toilet rolls, kitchen rolls and yoghurt pots for minarets (towers), and egg boxes for domes so far.
Some groups have already started to think about the finer details inside their mosques such as washrooms for the wadu, shoe racks and prayer mats!
Here are some pictures of us getting stuck in, in our first mosque making session. More pictures to follow so you can see how we're progressing!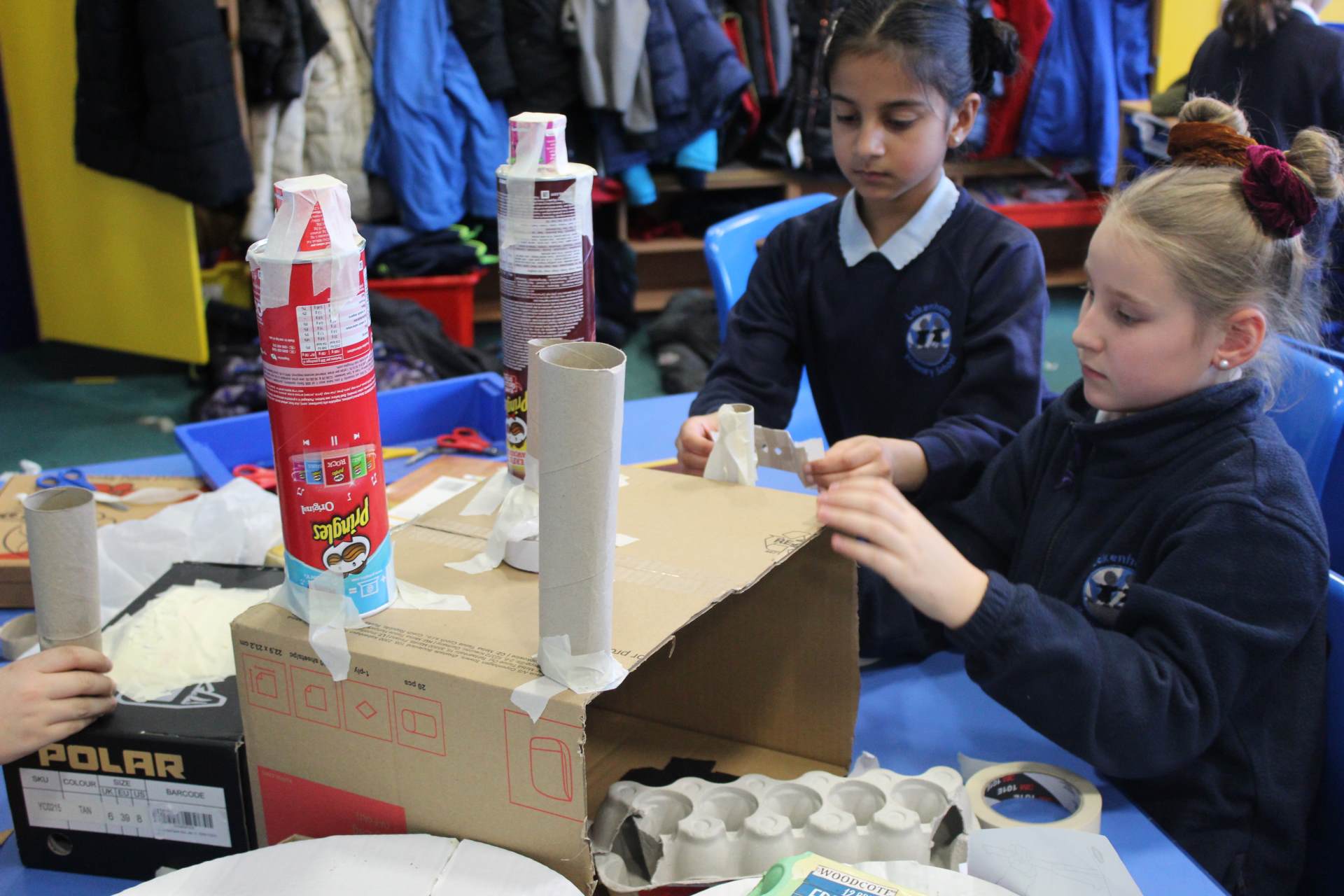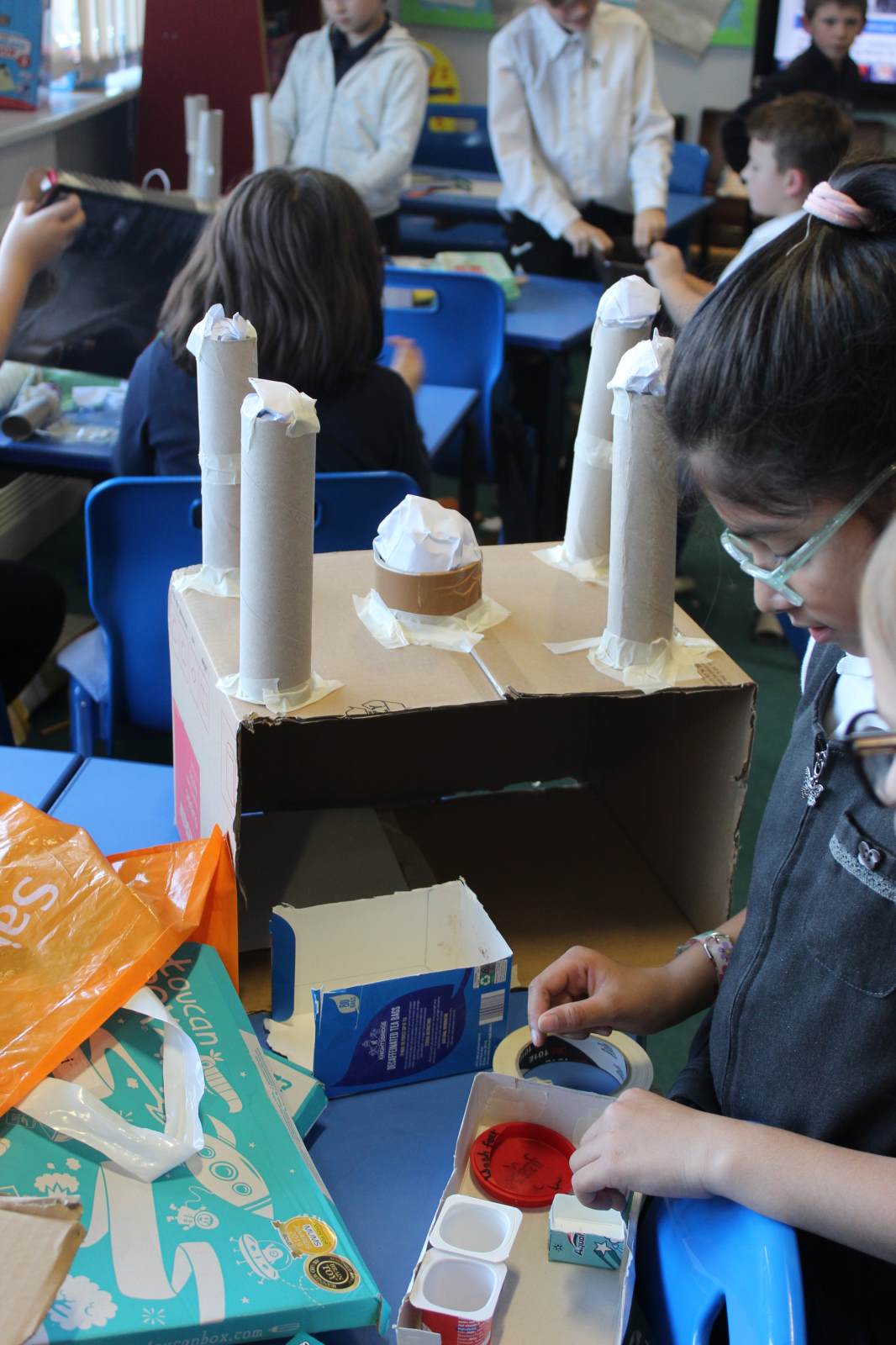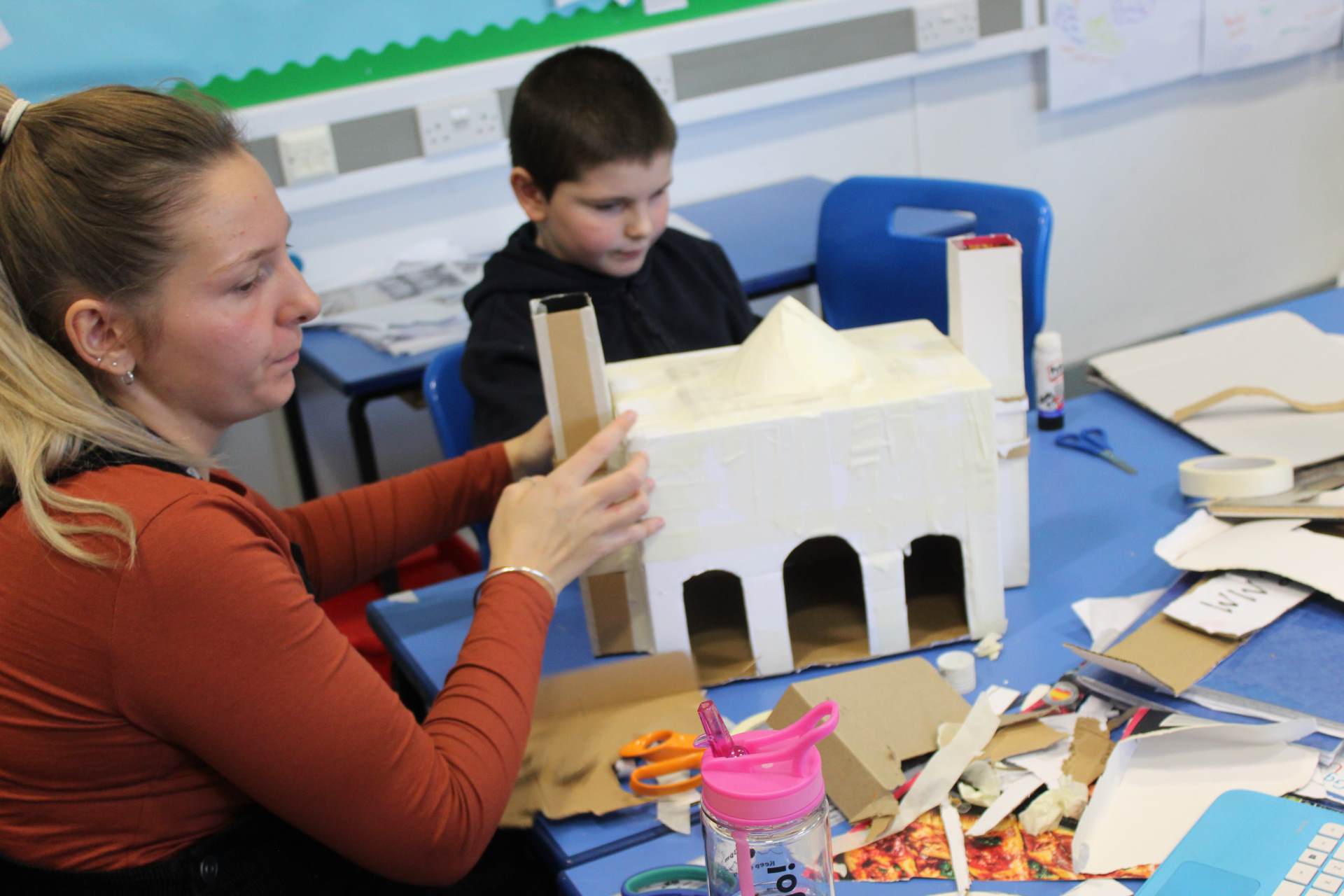 Evacuee Day
Year 5 have been very engaged with the World War 2 topic over the last few weeks. Our history lessons have focused on the build-up and implications of the conflict. We found out about evacuees, what they needed to carry and the impact the war had on families in the 1940's. We visited the North Norfolk Railway for an evacuee day, where we stepped back in time to experience rationing, the blitz and the War Time lifestyle. It was a moving and enjoyable day for all.
Box Wars!
As the sun rose over the quiet battle field Year 5 prepared for a re-enactment of the Trojan War, with an air of eerie excitement. Days of long hard work, designing and making battle ready armour and weaponry (constructed from nothing but cardboard boxes and packaging) was about to be tested in the toughest of circumstances. Just after 11am on Tuesday the 2nd April 2019 the two armies faced off and within minutes the war raged ruthlessly. Cardboard weapons slashing and striking victims while awesome armour took a beating. The rain didn't dampen the warrior spirits and the battle continued till the bitter end!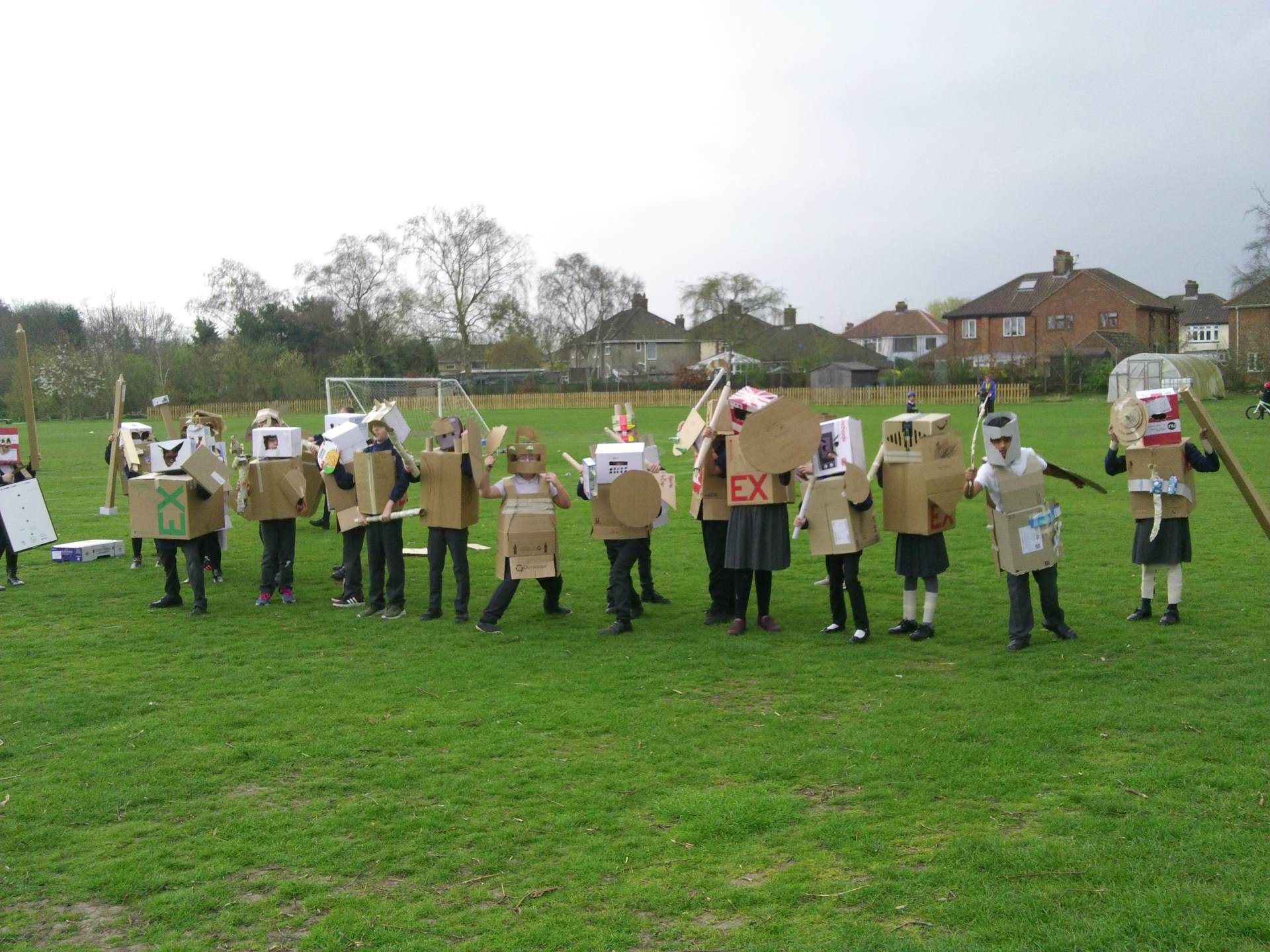 Music at the Hewett Academy
Year 5 are going to the Hewett Academy to have extra Music sessions.
They learnt about orchestras, had a go at conducting and began exploring their singing voices. The Hewett staff were bowled over by the children's impressive knowledge and even said they knew more about music than some of the high school students!
As usual, all the Year 5s made their teachers and helpers exceptionally proud as they were respectful and safe at all times during the outing.
These sessions will continue fortnightly until the Easter break and the children are really looking forward to developing their musical skills even more each week.
5M have been learning to evidence their understanding through sharing their knowledge. Below are 6 videos written, performed and filmed by the children to educate others on how to subtract increasingly larger numbers using the columnar formal written method. Some chose to model this abstractly, some using Diennes. All groups demonstrated borrowing and highlighted some common misconceptions.