Art Year 4
In our whole-school paint project, Year 4 looked at the work of Jackson Pollock.
Skills:
•Use more specific colour language e.g. tint, tone, shade, hue.
•Choose paints and implements appropriately.
•Plan and create different effects and textures with paint according to what they need for the task.
•Show increasing independence and creativity with the painting process.
Process
Children began by experimenting with colour mixing. They made colour strips with as many shades of a colour that they could create.
Children cut out shapes and covered parts of their paper and began flicking paint, carefully selecting the colours.
The children listened to music to inspire the mood of their paintings.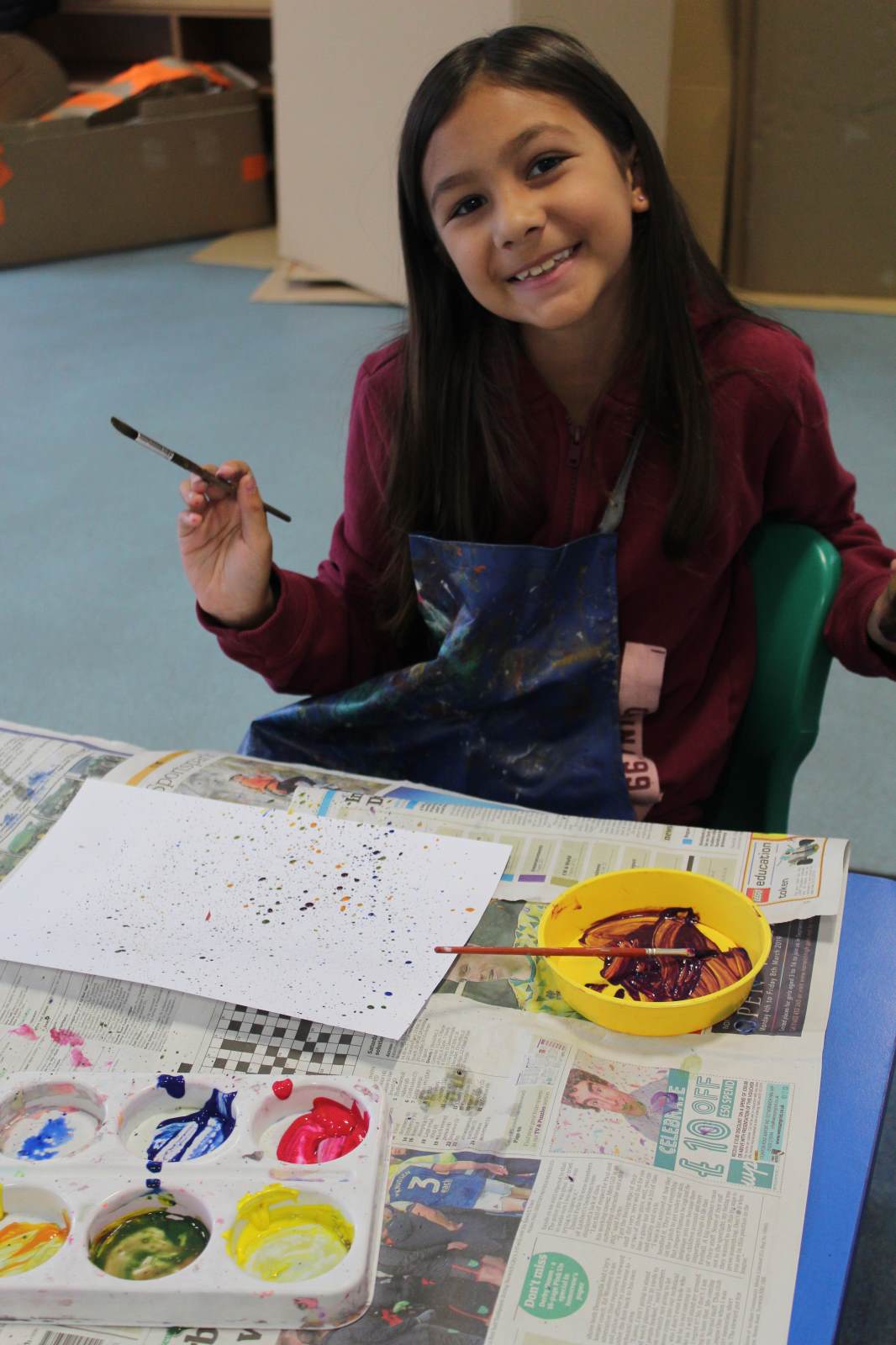 Children removed some of the shapes and began to layer their paint.
Some chose to add water to certain areas of their painting to mix the paint splats.
The final pieces looked fantastic. The children's choice of colour and technique made each piece unique and reflect the mood chosen by the child.