Art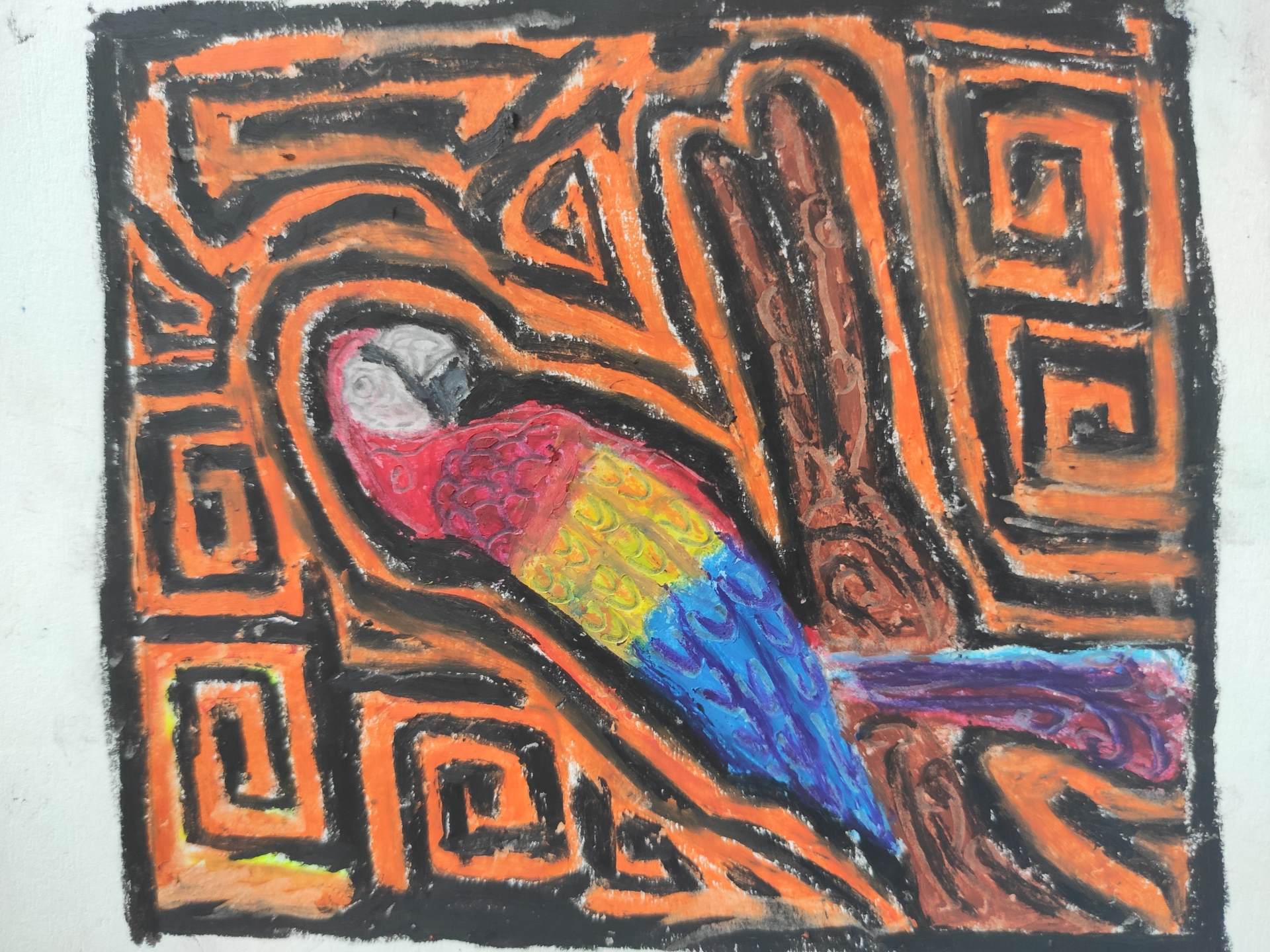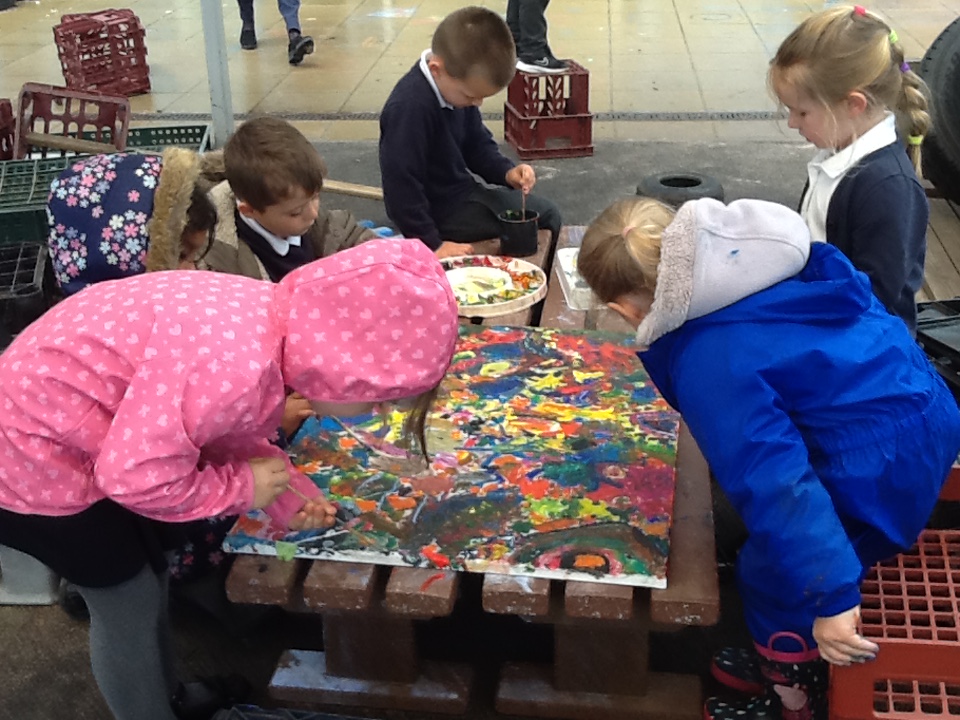 The intent of our Art curriculum is to deliver a curriculum which is accessible to all and that will maximise the outcomes for every child so that they are able to:
Discover Art as a form of self-expression.
Become more skilled in all areas of art, craft and design as they progress through each year group.
Create their own art work, exploring ideas and recording experiences.
Understand Art as a distinct subject (to ensure rigorous teaching of skills) as well as having many cross curricular links.
Understand how Art has shaped our history and culture.
Become familiar with the work of several historically famous and present day artists from a variety of backgrounds to reflect the diversity of our school.
Be able to analyse and evaluate the work of artists and realise its wider impact on the world.
Our Art Curriculum
As a school we take inspiration from Access Art to ensure a depth and breadth of curriculum to ensure pupils gain the appropriate knowledge and skills at each stage. We have our curated our own curriculum that brings together rich knowledge and enquiry based learning that also reflects context and culture of Lakenham Primary. Please see year group curriculum maps for a glimpse of what art will be taking place.
We have a connection with art students from the Norwich University of Arts who join us for a term to teach art through the year group enquiry. It a is a mutually beneficial collaboration where the pupils can learn from experts whilst providing the art students voluntary work in the community. Below you can see some photographic examples of the artwork created by our children alongside the NUA students.
Inspired by Iron Man - Year 3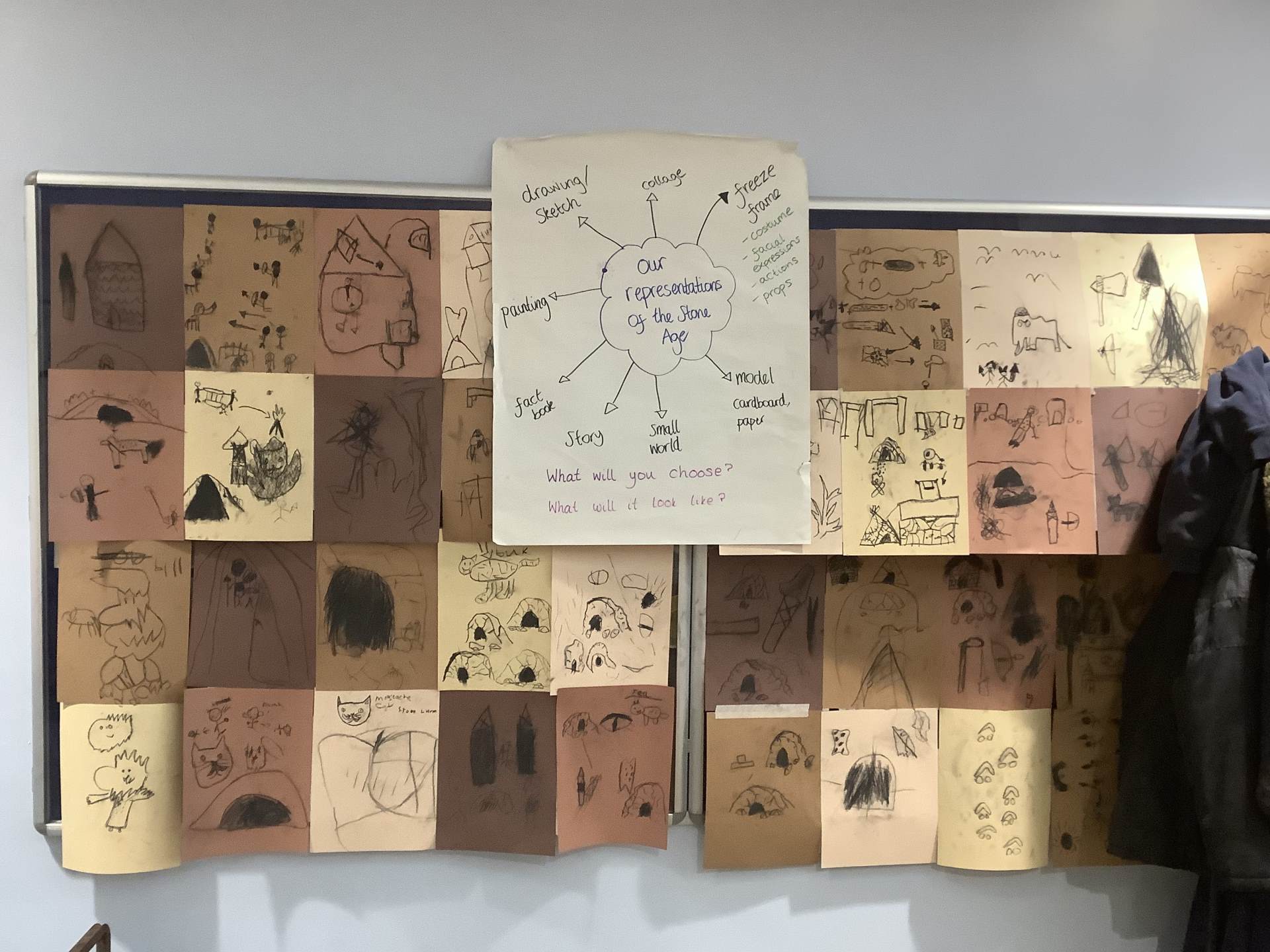 Charcoal representations of the Stone Age - Year 3
Year Groups
Please click the buttons below to see what each year group has been up to in art.