Computing
As our recent exploration into online learning has shown, this generation of young minds already are and will continue to live more of their lives through virtual platforms and online communication tools. As many of us parents and carers have found, our working and social lives have had to change this year, from the real world to the virtual and this has caused many of us the feelings of anxiety, stress and loss. At Lakenham Primary School and Nursery, we understand that these children need to be computer literate and tech savvy to be able to cope with our ever more digitalised society and to be able to live happily and safely.
In Nursery and Reception the children begin by exploring different ways of using ICT. In KS1 and KS2 children enjoy investigating different information sources and ways in which information can be presented and researched, while also gaining an understanding about how to program and debug.
There are computers in all the classrooms, which are fully networked and have secure access to the internet, as well as banks of laptops and digital SLR cameras which can be used for movie making for use in classrooms in every subject area, including Physical Education. We are also fortunate enough to have a variety of coding and programming equipment such as Beebots and Code-A-Pillars to explore complex computing topics in fun and practical ways.
Throughout the academic year, we continue to promote the use of these devices and online tools safely. Every year we participate in Safer Internet Day activities.
Safer Internet Day 2021 - 9th February 2021
An internet we trust: exploring reliability in the online world
https://www.saferinternet.org.uk/blog/uk-theme-safer-internet-day-2021-announced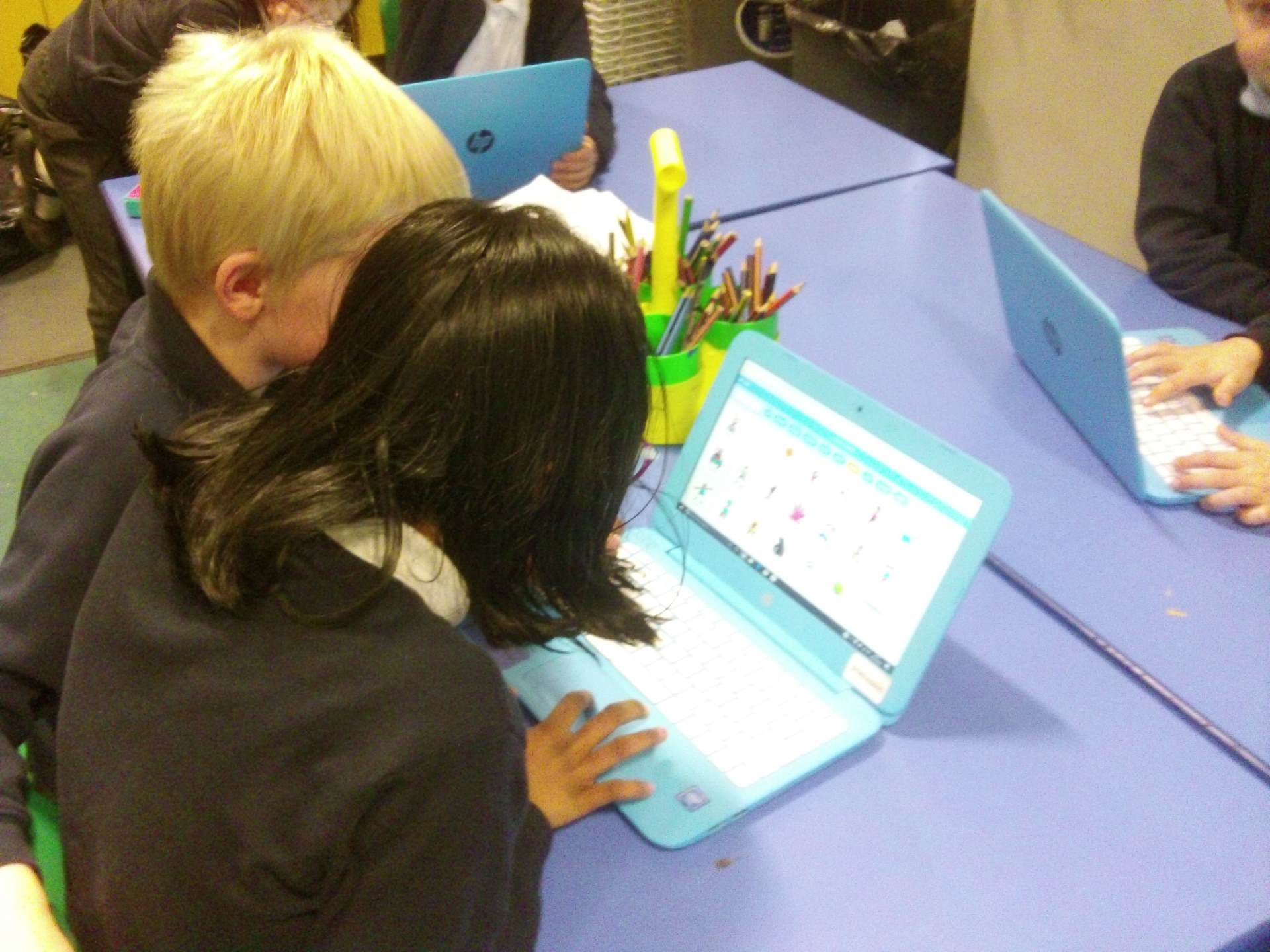 Progression of Skills in Computing
Below is a link to the Computing Skills Progression.
Progression of Skills in Computing Years 1 - 6
Each year the children will develop their skills in both the practical and theoretical elements of Computing, experiencing the devices, programs and websites, as well as becoming fluent in the language of Computing and the effects that using these devices or programs can have on them and those around them.
Curriculum Coverage
Year Groups
Please click the buttons below to see what each year group has been up to in computing.