Google Classroom
Dear children,
If school closes, your teachers will be posting some fun and exciting activities for you to do on "Google Classroom". This is a really interesting way of learning online, so that we can keep learning together even from home. Some of you will have had training from your teachers and may already be joined up to your Google Classroom. If not, please read on.
Instructions to access Google Classroom:
Log on to your school email address.
Find an email from your teacher inviting you to your Google Classroom.
Click on the invite to join your classroom.
If there is no email invite, follow this advice:
Log on to your email account.
In the top right hand corner of the page you will see nine small squares
Click on these and one will say classroom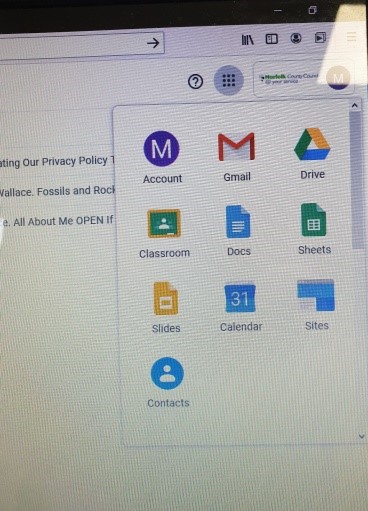 Click on "Classroom" and you will be asked for a code. Type in:…........................., which is the code for your class.
Your teacher will post activities in your Google Classroom over the next few weeks and you will be able to communicate with your teacher. Don't miss out on their regular updates- you will be able to keep in touch with your classmates on Google Classroom too! Remember, you all have your home learning packs, provided by your teachers, with plenty of activities to be getting on with too and suggested websites for you to use.
We look forward to seeing you all in our Google Classrooms.
From,
All the teachers at Lakenham Primary School.