Mathematics Year 3
Mathematics in year 3 is based around real life learning activities and uses other subjects such as cooking, science and Design Technology.
The Lakenham Primary approach to Maths is based around the key skills to be taught, using a variety of resources to support in this learning process including NCETM, Numicom and White Rose Maths.
Maths in provision
Snack bar
Each day, the children need to work out how much they will be 'paying' for snack using their snack receipts. The amount they are paying links to what has been taught in adult led maths lessons (e.g. fractions, addition). This allows the children to practise and apply these taught skills through the daily provision.
The snack monitors are in charge of opening and setting up the snack bar, as well as checking that everyone is paying the correct amount.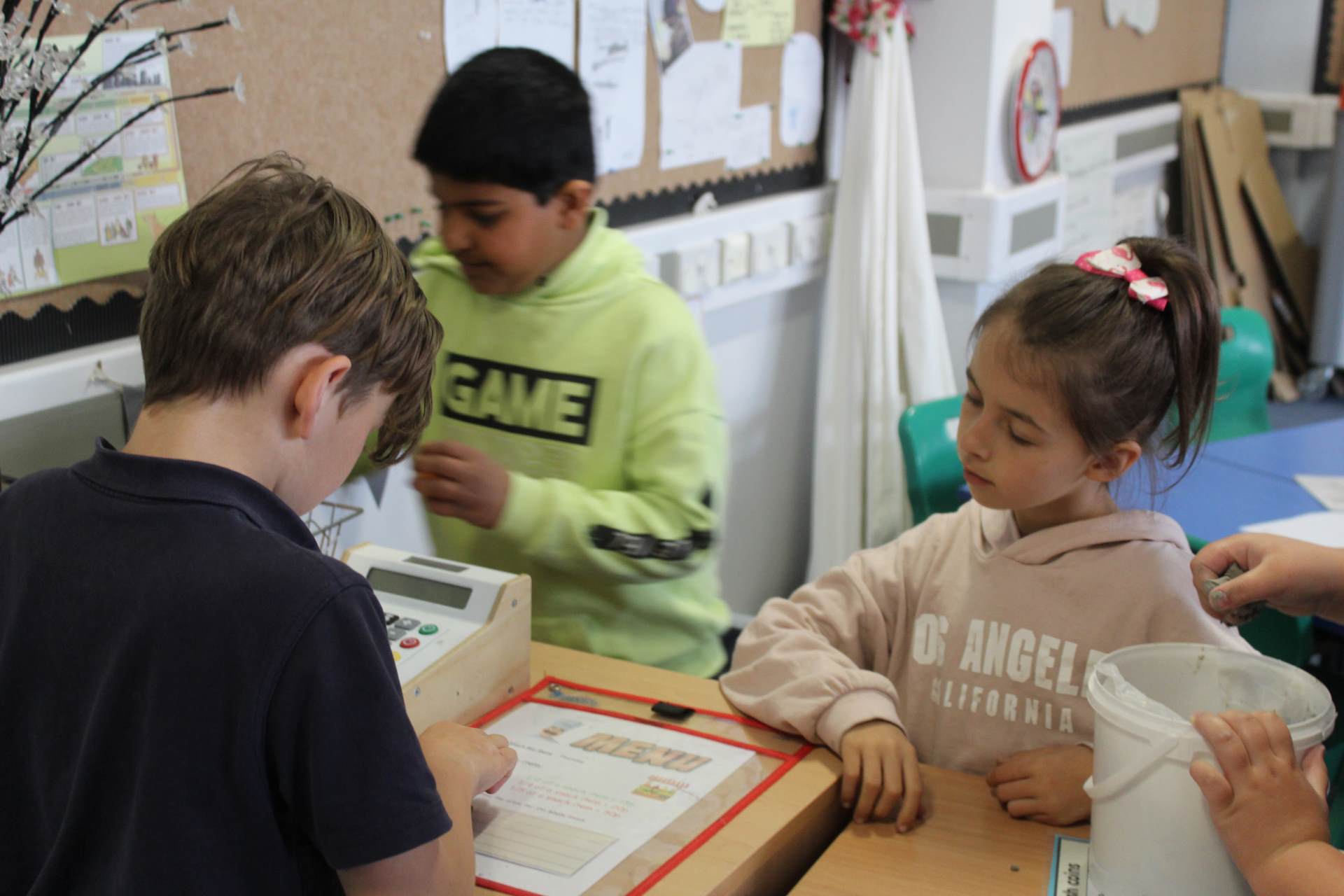 Data team
The data team is in charge of monitoring self-registration in the mornings. Once they are happy that everyone is here, they are then in charge of recording the lunches. They record this information using pictograms, tally charts, bar graphs and tables. This data is then shared with the class, so the class can analyse it.
Time team
The time team are in charge of keeping an eye on the time. Each member gets a school watch and helps the other teams and school adults to keep on schedule (e.g. time to open the snack bar, time to get ready for lunch).