Victory in Europe Day
VE day celebrations at Lakenham Primary School and Nursery!
This year, the children and families of Lakenham Primary School and Nursery have been busy commemorating and celebrating the 75th anniversary of VE day. Throughout the school, we have learned about what VE day is, why it is celebrated and thought about many different ways it could be commemorated.
Nursery
Nursery learned about what VE day was and thought about how long ago it was. They were challenged to make lots of decorations to put up around their houses using the colours red, white and blue. They were also encouraged to make some yummy food and have a party in their garden to celebrate.
Reception
Reception were also encourages to make red, white and blue decorations for their homes as well as making delicious food to have in their gardens. They were also asked to reflect on ways to say thank you for all the people helping us to stay safe right now; like VE day celebrates all of the soldiers who kept us safe.
Year 1
Year 1 took part in a week long VE day project, discovering what the day was for and how people celebrated it. Some of our children took the opportunity to speak to older members in their family about what VE day meant to them and learned about what the first VE day was really like!
Rowan's Great Uncle saw a Spitfire over his house and it was doing victory rolls.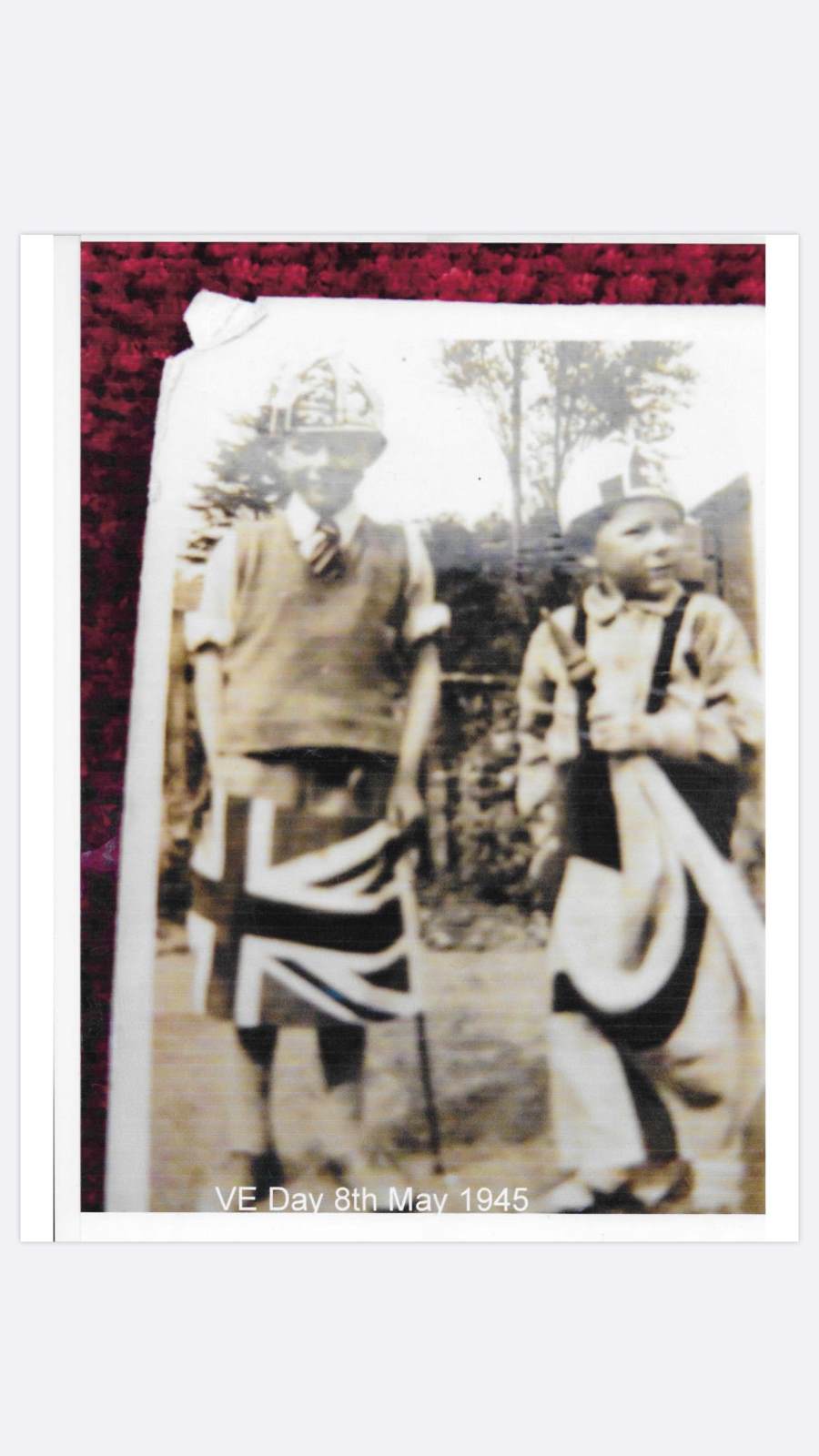 Year 2
Year 2 were encouraged to think about what life was like during the war time period and how people would have celebrated the end of the war. They played some wartime games such as scrabble, cards, Dominoes, and marbles. They even made paper and model aeroplanes and had a competition.
Year 3
Year 3 learned about VE day, discussing what it was and were encouraged to talk about it with their families. Miss Roberts shared with the children some pictures of her Father who was in the RAF for 13 years.
Year 4
Year 4 have completed some lovely activities surrounding VE day, researching what VE day was for themselves and planning and writing in character, putting themselves in the shoes of people living through WW2 and reflecting on the what it would have been like.
Year 5
The Year 5s took part in Dan Snow's VE day challenge; to think about how they would tell the story of VE day today. The children did some research about VE day and then completed a platoon budget activity for maths!
Year 6
The Year 6s also had a go at Dan Snow's VE day challenge; to learn about and think about how they would tell the story of VE day today. There was a variety of different ways the children responded to this including some authentic looking newspapers and some beautiful artwork.